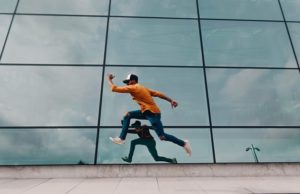 The first week after the COVID-19-related business shutdowns saw record numbers of employees looking to apply for unemployment benefits. Once hiring swings back into action there might be the assumption that any job will do. On the contrary, workers who were treated well or not under the mandated shutdowns will be looking closely at the company and the people they could potentially be working for.
An American Staffing Association (ASA) Workforce Monitor survey found some of the deal breakers of candidates when applying for a job. The periodic online survey conducted by The Harris Poll sheds light on why the art of hiring could use some refinement. Survey findings fell into three main categories: lack of professionalism, position or skills disconnect and a need to personalize the hiring process.
Lack of Professionalism
Lack of professionalism hit a nerve among the candidates surveyed. This attribute ranked as the number one deal breaker. In this area, 53% cited inappropriate interview questions and 49% reported aggressive behavior from the job recruiter or hiring manager. The behavior exhibited by the hiring manager serves as a direct reflection on the company and could discourage a candidate from pursuing employment with said company.
Position or Skills Disconnect
Unrealistic expectations around a position or required skills found half of the survey responders reconsidering employment with a company. Misrepresentation of a job's duties also scored high as a point of friction among job seekers. Job recruiters and companies need to work together to ensure skill requirements are up to date for the position and if there's an option for skills training for the new hire. No one (recruiter or candidate) wants to waste time on a position that isn't a good match.
Personalization of the Hiring Process
Despite the ever-present role of technology, job candidates still desire a personalized hiring process. High touch processes help alleviate the feeling that a resume and applications once submitted do not go into a black box of no return. At least three out of ten surveyed said they wouldn't apply for or accept a job where the prospective employer fails to respond to questions about open positions (38%), the recruiter or hiring manager neglects to follow-up (37%) and/or doesn't offer any face-to-fact contact during the hiring process (30%).