Staffing Kansas City, Inc. employees are eligible for a prize and the honor of winning THE PURPLE HEART AWARD. The award will be presented monthly to the employee who demonstrates exceptional valor by displaying a strong work ethic, outstanding communication, unparalleled dedication, along with superior performance and attendance. The candidate will then be eligible to win the EMPLOYEE OF THE YEAR.
2021 PURPLE HEART AWARD WINNERS (and the WINNERS of the AMAZON, QUIKTRIP or TARGET gift certificates) are . . .
Cody Barthol – January
Kayla Schrimshaw – February
Tiffany Cross – March
Joyce Friedel – April
Afton Jagels – May
Rachel Ledbetter – June
We are very proud of our 2020 EMPLOYEE OF THE YEAR – Diamond Haynes!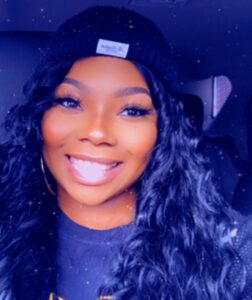 Diamond has worked for Staffing Kansas City during her summers while in college starting back in 2014! She always excelled in those temporary roles, and our clients were impressed with her and requested her to return. After graduating and moving back to Kansas City this summer, she turned to Staffing Kansas City and we were thrilled to give her a role with a client where she has gone permanent and now moved into a leadership role.  Diamond exemplifies a professional manner, work ethic and positive attitude. She has been a stellar employee for Staffing Kansas City. We wanted to thank her for the amazing work she does!
2020 PURPLE HEART AWARD WINNERS are . . .
Kelsey Quintero – January
Dalton Rader – February
Timothy Whittaker – March
Bailey Helling – April
Abby Goodman – May
Hannah Lee – June
Angela Kincaid – July 
Sally Hakenewerth – August 
Diamond Haynes – September
Kevin Bautista – October
Cara LeFebvre – November
Gregory Sparks – December