The Staffing Kansas City Remembrance Scholarship is dedicated in memory of Sam Donnici, Jr., Marc Lee, Janet Lichtenauer and Christian Lee Peters. This scholarship promotes our belief in the importance of continuing education and training.
The award is a $2000 scholarship to a college, trade school or computer training center.
Good luck!
Rules and Regulations:
You must be or have been employed by Staffing Kansas City, Inc. between the dates of August 1st, 2019 and August 1st, 2020.
Your application must be received by the posted deadline.
You will have 24 months to claim the scholarship.
The scholarship will be paid directly to the college, trade school or computer training center of your choice.
Scholarship award may be divided between two participants.
Tax Consequences:
The award is non-taxable if you are seeking a degree at a qualified educational organization.
You will be responsible for taxes in the event the award is taxable.
---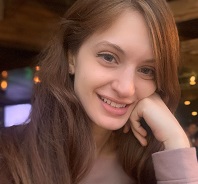 We want to congratulate Laura as our first place 2019 Staffing Kansas City Remembrance Scholarship winner: "The Staffing Industry is a wonderful place to familiarize yourself with many different jobs. I've lived in Kansas City my whole life and these jobs have not only given me experiences that I will use in the future but have taught me more about Kansas City itself. It's allowed me to submerge myself in environments I've never experienced before. It's great for those who are new to Kansas City and for those who are still searching for their calling. It's also allowed me to make some extra cash while I'm in school. With the many different jobs made available, it makes it very doable with my busy schedule. Everyone I've worked with has been very friendly, insightful and have always made the working environment fun. I feel that with every job one works, it's always nice to feel that sense of fulfillment. Working with Staffing KC has given me purpose and aided me for all my future endeavors. I appreciate everything this industry has done for me. Thank you Staffing KC!"
---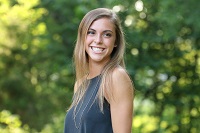 We also want to congratulate Tori as a second place 2019 Staffing Kansas City Remembrance Scholarship winner:"As an aspiring nurse, the staffing industry has given me various job opportunities that have helped me develop valuable work skills needed to be successful in life, like high work ethic and interpersonal communication skills. The jobs they provide benefit a majority of people, including college students, who are trying to make money for their future. The staffing industry is very flexible and easy to work with, even when you are balancing school, work, and sports, like myself. I have had the opportunity to participate in contract work over summer breaks and holidays to earn extra money and valuable experience. This kind of unique opportunity isn't provided by other industries and has made a positive impact on my life. I am excited to continue taking advantage of the significant opportunities the staffing industry provides, which will set me apart from others pursuing my same career aspirations."