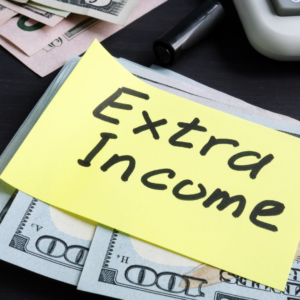 In the workplace, both employers and workers are battling ambiguity, and there continues to be many unknowns that can have an impact on both sides of the hiring process. Some of these elements have long been in progress such as the candidate's market, which was further complicated by COVID-19 and the necessity to work from home. Next came the eventual outcome of employees re-evaluating what they want/need from their job or career.
Today, employers and employees continue to re-evaluate how they are looking at things. This is now complicated by the concerns of a rocky economy and pending recession, leaving many feeling insecure professionally and financially.
A new survey from Yoh Services, found employees are looking to build in additional security for themselves by 1) showcasing more value at work and 2) seeking out supplemental income. 29% plan to pursue a second job or side hustle, according to the survey.
Mixed Feelings
Considering how much time is spent at work, it's reasonable to assume employees will respond to the current economic climate in certain ways. While 29% expressed a willingness to take on another job to supplement their income, another 29% said they will be looking for new ways to go beyond for their employer. Again, this reaction is unique to the individual, but it could include a willingness to take on a new project, contributing in ways that could improve the organizational culture, learning new skills or participating in training to highlight one's value.
Almost a quarter of those surveyed (23%) could go either way – being as likely to stay at a current job as to look for a new company to work for. 22% said they would be more willing to work more hours than are currently required without more compensation. A smaller number (17%) showed more willingness to overlook their company's failings to keep their job. 11% said they would be willing to take a pay cut to avoid being laid off, and 12% would stop actively seeking a raise or promotion.
Calculating Risk
One thing that's interesting about this survey is the impact of changing behaviors since the pandemic. Before, it could be argued that a recession would result in the majority of employees reducing their risk factors. This is no longer true across the board with employees being more willing to roll the dice – often in their favor.
Those demonstrating more propensity for risk will not be willing to work extra hours and take on additional tasks without some level of additional compensation and/or recognition. In fact, this could quickly shift a productive employee into a quiet quitting scenario where they choose to do the bare minimum to keep from being fired. 83% of employees no longer want to overlook their company's failings just to keep their job and only 11% are willing to take a pay cut to avoid being laid off. These are very important factors to consider, especially in a time when both companies and employees are being asked to do more with less.