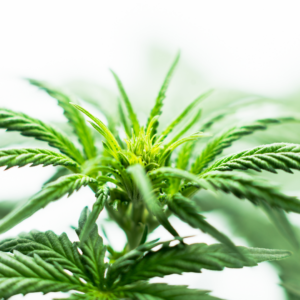 On Nov. 8, Missouri once again voted on the use of marijuana in the state, this time on Missouri Amendment 3, the Marijuana Legalization Initiative. A YES vote supported amending the Missouri Constitution to legalize the purchase, possession, consumption, use, delivery, manufacture, and sale of marijuana for personal use for adults over the age of 21.
Passage of the amendment would also allow individuals with certain marijuana-related offences to petition for release from prison or parole and probation and have their records expunged; and exact a 6% tax on the retail price of recreational marijuana. A NO vote opposed amending the Missouri Constitution and the sale and use of marijuana for recreational purposes would remain prohibited under the current law.
The People have Spoken
Missouri voters returned a YES vote of 53.1% (1,089,326) in favor. For employers who hire in both Missouri and Kansas this poses an interesting question. Namely, how to handle hiring amid these changing policies and what changes will be necessary around the topic of employee drug testing.
There are currently 38 states and Washington, D.C., which allow medical marijuana. 19 states and Washington, D.C., have recreational marijuana laws. Rapidly changing policies make it important for employers and the staffing agencies and job recruiters they work with to stay current on the possibility of changing laws. The law office of Foley & Lardner, Milwaukee, Wisconsin, suggests the quickly shifting environment of marijuana laws has the potential to pose several challenges.
New Precedents
The precedent set by New York and New Jersey have essentially outlawed testing employees for cannabis use. This finds some companies dropping cannabis from their drug-testing panels entirely due to the hiring climate and the increasing number of states allowing marijuana use. Yet, there are no states that allow employees to use cannabis while at work, even for sanctioned medical use. Employers in states where the recreational use of marijuana is legal are increasingly viewing its use as they do alcohol.
In short, it's a big headache for businesses across the board. Mark Neuberger, counsel with Foley & Lardner LLP's cannabis industry team said employers may need to move away from chemical testing and begin training managers to observe and detect impairment on the job to determine when it's unsafe to have someone at work.
Other Things to Consider
Because many states medical laws prohibit discrimination against users of medical marijuana, it's also important employers don't act in a way that could be viewed as discriminatory. These users could be classified as "disabled" for the purpose of state anti-discrimination laws.
"Some states believe a worker's employment shouldn't be at risk if they used cannabis over the weekend but will invariably test positive days or even weeks later," Neuberger continued. "The law on this issue varies widely among the states and is rapidly changing, so many employers are just giving up on cannabis testing."
The current labor market is also causing employers to rethink their marijuana testing policies to increase their talent pool. For this reason, some employers are relaxing these requirements. The outcome of the Biden administration's pardon of basic marijuana convictions also holds an untold outcome on hiring.
"The mere fact that someone engaged in the legal use of cannabis outside of work does not mean they are impaired at work," said Douglas Gerhardt, partner at Harris Beach PLLC. "So, employers will need to be mindful of how they enforce such policies. A policy based on just the act of engaging in cannabis use is not a good best practice," he said. "That would be like telling someone, 'I'm going to administer a breathalyzer test on you every day because I know you drink alcohol. That would be too broad."