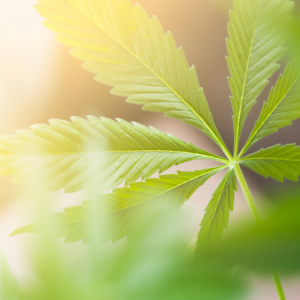 On Nov. 8, 2022, Missouri voters legalized the purchase, possession, consumption, use, delivery, manufacture, and sale of marijuana for personal use for adults over the age of 21. When dispensaries opened early on Friday, Feb. 3, Missouri brought in more money than 10 other adult-use cannabis markets including California, Washington, Colorado and Oregon. In its opening weekend, Missouri dispensaries brought in an average of 250 people/day.
Rapid Legal Changes
This kind of activity creates the necessity for new laws and regulations around the use of recreational and medical marijuana. Because of this, laws are changing rapidly on both the state and federal levels over the last five years. Some believe these changes could set the course for a big federal change when it comes to these laws.
This also raises questions around the use of marijuana, particularly as people continue to struggle with mental health issues compounded by the pandemic. Paired with increased legalization of its use, there are more questions than answers at this point.
Legal Myths about Marijuana
Marijuana is legal nationwide – False. Marijuana is a Schedule 1 drug, making the drug illegal federally. State laws vary on the matter.
Employers must accommodate its use in states where it's legal – It Depends. States enact their own laws, which can provide various degrees of protection for its use. Legality in the state doesn't mean it's legal to use in the workplace.
A positive test isn't without consequences – It Depends. It is often contingent on the state coverage and protections regarding its use in the workplace. Proceed with caution and consult legal counsel when in question.
There's no protection for marijuana use in the workplace because it's illegal federally – It Depends. Because of state-enacted coverages and protections, this is a question for the legal team.
Shifting Policies and Sentiments
As of the 2022 Mid-Term Elections, 21 states and Washington D.C. have passed recreational marijuana laws. Thirty-seven states and Washington D.C. have comprehensive medical marijuana laws. Plus, all ages, except those 75 and older, favor the legalization of medical and recreational use, according to a 2021 Pew Research survey. The group in favor comprises most of the current workforce and it's opinions should be given consideration as workforce labor issues continue.
Additional Questions to Consider:
Is the position a federally regulated role?
Is the position safety sensitive?
Does the employer receive federal funding?
Is the employer subject to the Drug Free Workplace Policy?
Does the employer need to do pre-employment testing for marijuana or can the employer limit it to reasonable suspicion or post-accident?
Employers who choose to follow federal guidelines may find themselves facing matters of workforce discrimination, especially with changing state laws. ADA protects underlying disabilities. Many legal analysts advise employers to proceed with caution. This is an important time to reconsider your company's drug testing and drug-free policies. Today's drug-screening policies need to be flexible, especially around the use of marijuana, as laws continue to evolve.