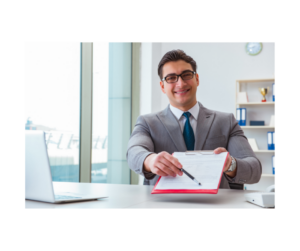 Think the environment for hiring has gotten competitive? You have no idea. A LinkedIn Talent blog shared job acceptance rates have dropped from 90% a few years ago to 40% today.
Experience vs. a Job
Considering how much time many of us spend at our employer, it should come as no surprise that job candidates are in search of something more fulfilling. Creating this connection begins with a candidate's first interaction with an organization. Also, consider the nine ways below to create an experience that attracts the right candidate.
Timely Hiring Process – Candidates who experience a lengthy interview process will often choose to disengage with the organization. Consider allotting one week for each person involved in the hiring process, plus one additional week.
Provide Updates Frequently – 62% of professionals said they lose interest if they don't hear from an employer within two weeks of the initial interview, according to a survey by Robert Half. Weekly communication, an email or text, can let a candidate know whether or not there is any news.
Showcase Diversity – Candidates look to see people like themselves representing the organization and advancing its cause. 42% said they would decline a job with a company lacking diversity goals, according to a Jobvite survey.
Be Upfront – Not everything about a job is going to be great, and it's important to be honest about that with candidates. Those who accept a position and then find out it's not what they were told are more likely to leave an organization quickly.
Communicate the Role – Candidates will notice if a recruiter is not informed about the role they are pitching. Knowing enough about the role to articulate expectations and the team culture will help a recruiter be more impactful with candidates.
Research the Candidate – Look beyond the resume or LinkedIn profile and learn what's important to the candidate. Digging beyond the candidate's profile can better help sell the opportunity or role.
Talk about Compensation – Have the conversation about compensation early. This will allow the recruiter and the candidate to get on the same page and for the candidate to decide if they still want to be considered for the role.
Dive into Culture – While a recruiter may not be the best resource when it comes to questions about culture, it's important to be able to provide a glimpse into a typical workday. One option could be to have a "Day in the Life" video to share with applicants.
Build Comradery – Being part of a team is an important aspect of being happy in a job. This can start early by sharing positive feedback from the interview process. Encourage the candidate to ask questions in order to build rapport.