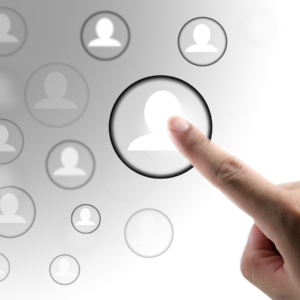 Artificial intelligence (AI) is making inroads in business. ChatGPT, an AI chatbot, uses natural-language processing to answer prompts. Although the free app is still in the research and feedback-collection stage, individuals and companies are flocking to try out the tool.
A ResumeBuilder.com survey conducted found:
93% of current users plan to expand its use
90% of business owners say its use is a beneficial skill for job seekers
49% currently use ChatGPT
48% say they've replaced workers with ChatGPT
25% have saved money using ChatGPT
A Beautiful.AI survey found:
93% will encourage employees to use AI tools to improve work performance
75% of managers believe employees fear the implementation of AI tools will lead to job loss
69% of managers say it would be financially beneficial to replace workers with AI tools
68% say AI tools will provide them an opportunity to lower salaries
66% of managers say they would replace employees with AI tools if the work was comparable
Feelings of Bias
These stats demonstrate there is great debate regarding if the use of AI is good or bad, ethical or non-ethical, dangerous or safe. This includes its use in recruiting. A September American Staffing Association survey found 49% of people believe AI tools are more biased than their human counterparts. This is impactful when you consider the U.S. Equal Employment Opportunity Commission recently released guidance on how to use AI and remain in compliance with the Civil Rights Act of 1964 and ADA recommendations.
Among those actively seeking a job, 43% believe AI recruiting tools are more biased. That number is slightly lower (29%) among those not immediately looking for a new job. Results also vary depending on the race/ethnicity of those using AI when applying for a job. The survey found 36% of Hispanic and 34% of Black job seekers used AI when applying for a job. This is compared with 17% of White applicants.
"Job seekers may feel comfortable using artificial intelligence tools in their job search, but that does not equate to trusting AI to make fair hiring decisions," said Richard Wahlquist, ASA CEO. "As AI tools become more widely deployed, it's critical hiring managers work to increase transparency and accountability in their hiring processes and use tools that meet current and emerging antibias standards."
Big Questions

How AI is used and who is using the tools remain big questions. While some solidly embrace the technology, others like Samsung, Bank of America, Deutsch Bank, Citi, Goldman Sachs, Wells Fargo and JP Morgan are already restricting its use. Additionally, there are few governing rules in place, and no one truly knows the extent of AI's capabilities. It's an ambiguous situation that will continue to evolve and no one knows where it might end up next.