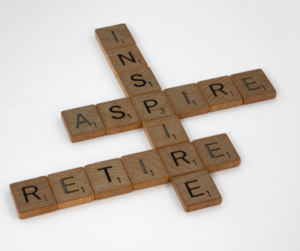 The retirement of Baby Boomers continues to accelerate, creating challenges for companies of all sizes, according to a recent article in the Wall Street Journal. The retirement of long-tenured employees often comes with a subsequent loss of valuable skills and experience that can be difficult for a company to replace.
Between Feb. 2020 – Nov. 2021, up to 2.6 million additional people retired as compared to pre-pandemic trends, according to Miquel Faria-e-Castro, senior economist, Federal Reserve Bank of St. Louis.
Phased Retirements
To mitigate talent shortages, some companies are exploring phased retirement to help retain the skills and years of experience these individuals represent. Phased retirement offers employees of a certain age the ability to cut back on work hours while maintaining some pay and benefits. Such a concept has long been on the wish list of retiring workers but only a handful of companies have tested the waters. The concept gained renewed appreciation when pandemic impacts created a higher-than-expected number of retirements.
A survey from Mercer LLC of 1,736 worldwide Human Resource executives found around 38% said they offer phased retirement, compared to 17.2% prior to the pandemic. The number of U.S. employers participating are also slightly up at 23% from 16% in 2016. A small number, 8%, have created formal phased retirement programs with specific criteria for workers. Another 15% are looking at the concept on a more case-by-case basis for roles/skills that are hard to fill.
Ease the Transition
In addition to retaining a valuable source of knowledge, such programs can also help workers make an easier transition from full-time to retirement. The Wall Street Journal article shared examples of companies finding success with phased retirement initiatives such as Owens Corning, Toledo, Ohio; Haynes International, Kokomo, Ind; and SAP North America, Newtown Square, Pa.
For example, the Owens Corning program is open to salaried employees aged 55 and older who've been with the company for at least five years. Participants receive part-time work and pay with full-time benefits for three to 12 months, according to the article.
But such initiatives can be a challenge for HR when it comes to determining how to negotiate salary and benefits, according to Yvonne Sonsino, partner, Mercer. Others caution such programs could create the risk of a lawsuit by not allowing all workers access to the programs, said Chantel Sheaks, vice president of retirement policy, U.S. Chamber of Commerce. Additionally, there could be complications regarding pension and 401K plans.
Though there are some potential pitfalls, the benefits of maintaining an experienced and qualified workforce within an organization definitely makes phased retirements something all employers should consider.