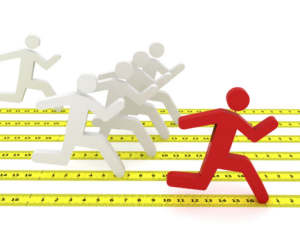 Let's face it, hiring is never an easy job. It requires time, commitment, and an eye toward the future. Often though, the fallback position is to hire a job candidate with extensive prior experience in the role. While this remains a common practice, it's an approach that's less effective than you might think.
Not ready to deviate from a "tried-and-true" practice? Consider the following scenario.
There are workers who excel at climbing the workplace ladder and those who stay in their role for a lifetime. Staying for a lengthy amount of time can signal 1) the worker is satisfied in their role and in their workplace, 2) the worker is not confident about moving to the next level or 3) they lack the skills/expertise to move into a more advanced role.
Often a worker who is good at their job will look for ways to continue their career growth, moving on to bigger and better opportunities while they continue to expand their skill set. Conversely, those who consistently remain in the same position may not offer the next-level experience an employer is looking for.
Setting the Bar
An August blog on LinkedIn from talent and leadership advisor, Jordan Burton, argues this point. Mr. Burton, who brings 15 years of executive assessment, has found the highest performers rarely take on the same job twice at any point in their career. Instead, these individuals choose step-up positions that come through connections in their networks.
Burton argues that by looking for repeat achievements, an organization has already opened the process to weaker performers. He defines these individuals as those who are struggling in current jobs and who don't have a better option. A tight qualifications list can also create negative performance bias and the potential of diversity, equity, and inclusion (DEI) issues, he cautions.
Reassess the Process
So, what should one do? The next logical step is throwing out the qualifications list, Burton said. In its place, he suggests looking for the true skills and competencies needed. These are things a manager doesn't want to train on. While this approach may feel a little left of center, it can open the playing field for a job candidate who might not have been given consideration before, a candidate who is ready to exceed expectations.
This may also mean expanding outside the typical labor pool. 31% of employers are open to letting new hires live anywhere, according to Robert Half's latest State of the U.S. Hiring Survey of more than 1,500 managers.
"As long as the job market favors workers, staff retention will continue to be a big concern for businesses," said Paul McDonald, Senior Executive Director, Robert Half. "Doubling down on employee wellbeing, empowerment and development initiatives can go a long way toward building staff satisfaction and loyalty as the market fluctuates."
Companies that are looking to widen their field of job applicants can also consider working with a staffing recruiter to bring new perspective to the process. A staffing agency can help streamline the process by checking references and providing only top qualified job candidates.