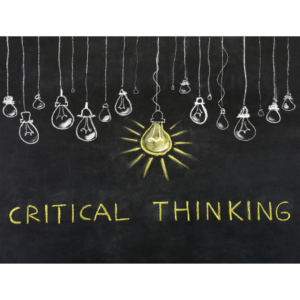 Is the extinction of soft skills imminent? We hope not! When wielded smartly, soft skills can be a way to combat technology overload, manage reduced time limits and calm shortened tempers. No one should underestimate the ability to recognize when a kind word or a helping hand is in order or the benefit of emotional intelligence to read a room. These are skills that benefit everyone but few train for.
The Training Industry, a business that focuses on the needs of learning professionals, categorizes soft skills as abilities that may not be a primary focus of a career path or job. The skills of communication, work ethic, leadership, flexibility, teamwork, time, and problem solving, and people skills are critical for getting through the day and ensuring smoother workings within the workplace.
Decline of Soft Skills
But these so called "soft skills" are often the first to fall away in favor of more analytical "hard skills." No one can pinpoint exactly when the decline of soft skills began. Some say it is because science, technology, engineering, and math (STEM) programs are viewed as more of a priority. While others blame societal factors.
One in three job recruiting specialists say the soft skills of job applicants have decreased in the last five years, according to iCIMS data from 2018. Many felt college students did not exhibit the qualities of adaptability, problem solving, creativity, influence, drive, and collaboration. Ninety-seven percent of the recruiters surveyed believe parental figures and colleges should emphasize the importance of soft skills before embarking on a job search.
Large Consensus
64% of employers thought it was "very or somewhat difficult" to find qualified applicants who had critical-thinking skills.
55% said it was "difficult" to find people with interpersonal skills.
55% said it was "difficult" to find people with the ability to listen.
54% said it was "hard" to find people with communication skills.
While soft skills will always be considered more important for some careers than others, the ability to be kind and helpful is valuable in life in general. Some even believe that with the rise in artificial intelligence, these soft skills will become even more important because of the ability to think outside of the box. We believe soft skills determine the difference between an okay place to work and a wonderful place to work.