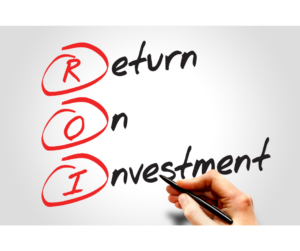 With hiring and sign-on bonus signs dotted throughout the metro, it's easy to wonder how much employees at these businesses get paid. Unfortunately, this is rarely a straightforward question for small business owners who often wear multiple hats, including human resources (HR).
Hiring is an expensive proposition. Bringing on the wrong person becomes even more expensive, which is why employers want to hire the right person the first time while staying within budget. When considering how much to allocate to employee salaries, there are several schools of thought.
Some allocate employee salaries in terms of an overall percentage such as X% of total revenue. But because of the unique challenges and circumstances each business and business owner faces, the percentage-based option might not work for everyone.
Deciding How Much
Before considering this question, it can be helpful to create a comprehensive budget considering payroll as the biggest business expense. This number will likely fluctuate over time when looking at the variables of benefits, health insurance, employee-related taxes and potential of overtime pay.
The industry that one works in will also influence what you pay. Much like the candidates who look at other job sites to determine median pay in a region or city, a business can look at other businesses within its industry and in the community to gather similar insights. Websites such as Glassdoor, PayScale, LinkedIn and Salary.com can provide a good starting point along with advice from trusted peers in the industry.
Determining the ROI
Making good on an employee hire should also include the return-on-investment (ROI) potential and the employee's contribution in the long-run. A positive ROI should create more time for the owner and the organization. An employee who is a proven leader with initiative is also more likely to be a positive influence on others in the organization – boosting overall ROI.
With so much more influx regarding hiring, it's important to understand what your employees do in their role. Regularly ensuring performance and compensation are in sync can keep a business from losing a valuable employee. This includes offering opportunities, where available, to upskill an employee with in-house training or mentorship or an outside class or training. Knowing the total of these elements can provide an idea of what it could cost if that employee needs to be replaced.
Other Considerations
Licenses
Advanced degree(s)
Certifications
Federal, state and local labor laws
On-the-job training
Exempt vs. nonexempt
With elements of the pandemic and the resulting Great Resignation continuing to play out, it's important to be clear about your wants and needs for candidates and the associated compensation budget necessary to make that happen.
As your employment services partner, Staffing Kansas City helps small to medium-sized companies streamline their employment needs through staffing and a variety of pre-employment human resources services and employee screening. When working with Staffing Kansas City, you can be sure every hiring experience will be simple and successful.