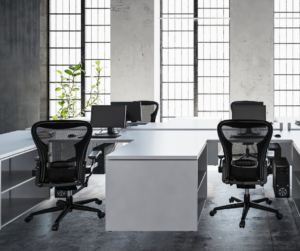 Recently, the Wall Street Journal posed a question that's been on the minds of both those looking for a job and those who are hiring. Why is it so difficult to find a job/hire for a job? In May, more than nine million Americans said they were unable to find a job. At the time, companies said they had more than nine million jobs available they were unable to fill.
The Disconnect
The twists, turns and ongoing ramifications of the pandemic continue to demonstrate things certainly aren't as they were before. The swift layoffs many experienced in early 2020 are in great contrast to the slow movement of matching laid-off workers to new roles in 2021.
Authors Jon Hilsenrath and Sarah Chaney Cambon argue this disconnect is why companies are struggling to fill open position. It also provides an explanation why wages are rising with a not-insignificant unemployment rate (5.9% in June). In theory, an excess of labor supply should in turn keep wages lower.
The July article also cautioned the imbalance could spell implications regarding inflationary pressures that could cause policy makers at the Federal Reserve to pull back on the lower interest rates designed to boost growth. On the flip side, a drawn-out matching process might also have its own benefits. The authors hypothesize leaving workers in jobs they prefer could make the economy more efficient.
Changing Dynamics
Pandemic-related recovery continues to shift when, where and how work is done. Those who moved during the pandemic may now find themselves in areas where jobs are less available, such as warehousing, or unqualified for jobs where they do not meet the required skills. Extension of unemployment benefits and relief checks are also providing a cushion for job seekers to be more discriminating in their next job choice.
This is further complicated by the three in 10 U.S. workers who don't want to return to their old jobs, according to an April survey by the Federal Reserve Bank of Dallas. An online survey conducted by ZipRecruiter found that seven in 10 job seekers who last worked in the leisure and hospitality industry want to work in a different industry. Others continue to relish the then-unknown perks of work-from-home such as no commute and more time to spend with family. The ZipRecruiter survey found that 55% of job applicants want remote jobs.
"The labor market is a matching market where you need to choose something and be chosen by it," said Julia Pollak, a labor economist at ZipRecruiter. "This is not a market for shoes and pizzas. It is a very complicated market."