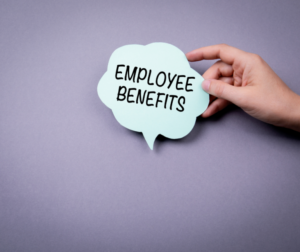 The environment for hiring remains extremely competitive. As a result, employers who hope to remain relevant in a tight labor market might consider re-evaluating their current health and retirement benefit packages.
Retirement Benefits
Six out of ten employees (60%) ranked retirement benefits as important, compared to 41% in 2010, according to a survey by Wills Towers Watson (WTW), a global advisory, broking, and solutions company.
Of those focusing on retirement, 62% seek a guaranteed retirement benefit, 58% look for more generous retirement benefits and 5% want retiree medical benefits. 2022 stats are significantly higher than in 2010 – 32% for healthcare benefits and 25% for retirement programs.
Flexible Work
A desire for more flexible work offerings includes more generous paid time off and sick leave at 50% and the ability to work from anywhere or remotely at 47%. Additionally, 45% would like to create their own schedule.
Healthcare Benefits
The desire for great healthcare benefits is almost equal in importance to retirement programs. This includes a more generous healthcare plan (46%), additional health screenings and risk assessments (42%) and a better dental plan (37%). Thirty-three percent of employees are also looking for help with health management to stay healthy and combat illness.
Healthcare increasingly includes the management of emotional health. More than a quarter of respondents (27%) indicated emotional health as a top concern. Management of mental health includes mental health days to manage emotional health (53%), stress and resilience management support programs (40%) and better coverage for mental health services and medication (39%).
Benefit Priorities
Retirement 44%
Flexible work 39%
Managing employee health 33%
Contributing to the Cost
Employees are increasingly willing to help pay for the cost of better benefits through additional deductions each pay period. Fifty-nine percent expressed willingness to pay more for a bigger, more generous retirement benefit. This is up slightly from 54% in 2020. Similarly, 46% of employees would forgo more pay for a more generous healthcare plan versus 36% in 2020.
"While employees still look at pay as the most compelling reason to stay or leave a company, health and retirement benefits have become a much more significant factor in their decision-making process," said Monica Martin, senior director, Retirement, WTW. "In this tight labor market, organizations that understand the importance employees place on these core benefits and that provide highly valued benefit programs can differentiate themselves in their effort to become an employer of choice."
WTW conducted the survey Dec. 2021 and Jan. 2022. There were 9,658 employee respondents from midsize and large private employers across a range of industries.