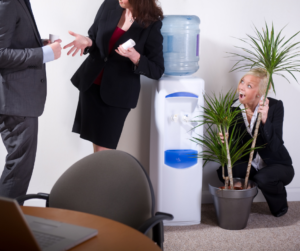 Although many Gen Z employees fully embrace work from home (WFH) and its associated technology, this demographic is finding WFH also includes its share of challenges. As the youngest group in the workforce, Gen Z is proving themselves to be highly flexible when it comes to navigating the tech side of remote work but are finding stumbling blocks when it comes to replicating the collaborative and network aspects of an in-person workplace.
This was the main finding of a recent Microsoft's Work Trend Index study. Gen Z survey respondents shared they are finding this to be a disruptive time as they struggle to find their footing at work without in-person onboarding, networking, and training, according to George Anders, senior editor-at-large for LinkedIn, which is owned by Microsoft.
Yet the survey also demonstrates the desire for flexibility and remote work options remain strong among 73% of the 31,000+ workers surveyed. 67% responded they are looking for more in-person work and collaboration within remote work, and 46% are considering a move now that remote work is more prevalent.
Although Gen Z is open to remote work, respondents shared being more stressed, feeling they are struggling more than their peers. In some cases, this can be attributed to isolation, with many not yet being married and without the financial means to create a positive workspace at home. Perhaps most prevalent is the feeling they lack the opportunity for in-person interactions that organically take place throughout the day within the office.
"Without hallway conversations, chance encounters and small talk over coffee, it's hard to feel connected even to my immediate team, much less build meaningful connections across the company," said Hannah McConnaughey, a Gen Z product manager at Microsoft. "Networking as someone early in their career has gotten so much more daunting since the move to fully remote work."
This sentiment is also echoed by other workers who continue to juggle WFH with schooling from home in addition to a range of distractions from roommates and spouses, children, and pets. While the situation remains very much in flux, it will be important for employees and their employers to keep an open line of communication to balance workers' desire for more flexibility with company mandates to keep productivity and profits high.
In response to its survey findings, Microsoft recommended businesses make the investment in technology to help bridge the remote and office workspace.