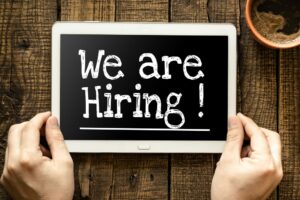 Some days it can feel like time is standing still. Other days, it is easy to feel like the days are flying by. Either way, time is just one of many things we have little control over, except regarding how we use it. Similarly, the lack of control caused by the pandemic is creating some worries of its own.
The ambiguity borne from the pandemic is creating considerable anxiety among the generations, but not everyone is worrying about the same thing. In an effort to dive deeper into the question of the pandemic's effect on the economy and daily life, the American Staffing Association (ASA) conducted a recent Workforce Monitor Online survey.
Administered by The Harris Poll, the survey found that three in four U.S. adults are worried about the rising price of groceries. This concern is highest among Baby Boomers (78%) and Gen X (77%), followed by Millennials (74%) and Gen Z (67%). The rising cost of living is generating similar levels of worry among Millennials (76%) and Baby Boomers and Gen X at 75%.
The increasing cost of living, including the ability to pay for childcare and paying off school loans is also playing upon the concerns of many. Workers who have been dealt the blow of a layoff, furlough or a zero-hour schedule have even greater concerns, along with a prevalent worry of whether they could permanently lose their job. This is giving rise to concerns of needing to obtain new skills to land a job, a feeling that is highest among younger Gen Z and Millennial workers.
Pervasive insecurities regarding what the next paycheck might look like also have more people thinking about the volatility of food prices. To combat this insecurity, consumers are looking to make each trip to the grocery store count: stocking up on bulk items, subbing out vegetarian versions for meat, and purchasing lower-cost versions whenever possible. These behaviors are likely to continue over the next year as 74% worry about the increasing cost of living. Other noted burdens include the state of the economy and the ups and downs of the stock market.
Top Reasons for Worrying
Rising price of groceries (75%)
Increase in overall cost of living (74%)
Stock market ups and downs (65%)
Loss of retirement funds (65%
Stay-at-home orders in event of COVID-19 resurgence (63%)
Despite these reasons for worry, there are still reasons for hope as explained by Richard Wahlquist, ASA President and CEO. "During this time of great economic uncertainty, people across the U.S. are feeling the rising financial heat as the nation continues to battle COVID-19". "Staffing agencies are continuing to hire across the U.S. and offer work opportunities for people whose jobs were displaced due to the pandemic or who want an additional source of income to help alleviate some of the financial worries keeping them up at night." Like the rest of the country, Kansas City is no different. If you're concerned about your job situation or need an additional source of income during these trying times, call the ladies at Staffing Kansas City to discuss what jobs they have available and how one of their many employment opportunities might help put your mind at ease.