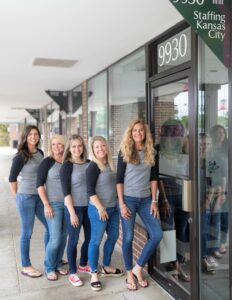 Employers, if you are losing out on top performing job candidates to other companies' offers, it may be time to review and streamline your hiring process.
Top indicators that your hiring process needs to change:
Open Positions Remain Open
Do you have roles that go unfilled for weeks? Unfilled positions are a source of lost productivity and revenue. Open positions also put added stress on employees who are asked to take on additional responsibilities, putting you at risk of losing your current employees and creating even more positions to fill.
Resumes are Sitting on Hiring Manager's Desk or in Their Inbox
If your hiring managers are letting resumes pile up before reviewing, the likelihood of those job candidates being available are slim to none. If hiring managers are too busy do their own jobs, they can't place the time needed on the total recruitment process. In short, everyone involved in the process suffers.
Top Performers Accept Other Offers
Are you losing great candidates to other companies' offers? Top candidates will receive multiple job offers. If your recruitment process takes more than four to five days, these candidates will be gone, snapped up by a competitor who is ready and willing to move faster and more efficiently. If multiple manager interviews are necessary, schedule them back-to-back on the same day. To engage top talent, put your best foot forward and offer Top Performers, Top Pay.
Hire the Best, Get the Best
In today's tight labor market, it is important for companies to streamline their hiring processes so as not to lose top candidates. Staffing Kansas City  can help. We will recruit, reference, test and screen candidates and provide you with the top 2-3 candidates that fit your role, your culture and your company's vision. They will already know your salary and benefit package so there's no surprise negotiations.
Don't let a clunky hiring process create stress for current staff and employees that's also a source of frustration to potential candidates. Staffing Kansas City offers four different job placement programs to cover all your hiring needs. Don't miss out on Top Performers that could help take your business to the next level. Call Staffing Kansas City today!