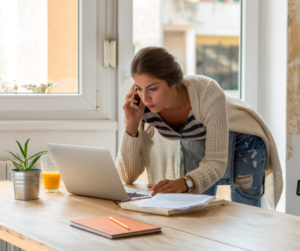 Building employee engagement can be one of the most important things a company can do. Unlike employee happiness and employee satisfaction, which can be fleeting, employee engagement is built on a strong emotional connection between a worker and their role in an organization.
Put to The Test
Employee engagement can be a powerful and unifying force, but engagement is not something that happens overnight. It is a process that is unique to each individual employee. Those who are engaged possess a stronger level of connection to both their work and the company, but to make this more than a fleeting action, employees must experience a likewise commitment from their employer.
An employee who feels supported by their manager and their employer is more likely to work for good outcomes. Over the last two years, this dynamic has been put to the test as both employers and employees were forced to dramatically change the way they worked. As office workers shifted from the office to work from home (WFH), employers were tasked with finding new ways to keep workers engaged.
While employers saw WFH as a temporary measure, a growing number of employees are resisting a return to the office. Reasons for this include no commute, decreased expenses, and a topic few want to mention – the minimization of time spent in-person with annoying co-workers.
Adapt to Work Everywhere
In 2022, the desire for flexible work arrangements remains strong. An "Adapt to Work Everywhere" study from Topia, a leader in global talent mobility, found workers "overwhelmingly" demand flexible work arrangements and are willing to change jobs to achieve this. The study surveyed 1,481 full-time office workers from international firms in the U.S. and U.K. between Dec. 22, 2021, and Jan. 11, 2022.
96% stated flexible working arrangements are key when looking for a new job.
66% of employees do not report the days they work outside their state or country.
64% of those forced to return to the office are more likely to look for a new job.
41% say flexibility is/was a reason to change jobs.
35% see the flexibility to work off-site as a reason to find a new employer.
*Topia
Interestingly, 56% say flexibility is what defines an "exceptional employee experience." Equally important was having the right technology for the role. Second to that was feeing empowered and trusted to do one's job with minimal supervision.
"To provide an exceptional employee experience, organizations need technology that welcomes employees to explore, request and pursue remote work opportunities," said Steve Black, co-founder and chief strategy officer, Topia. "The back-end compliance needs to be automated and accommodating of employees who change locations frequently."