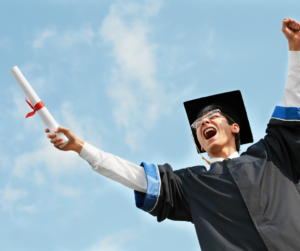 During Spring break, it may be hard to think about graduation being just around the corner but the month of May is closer than you might think. We understand it can be intimidating to know where to start a job search, including what positions to consider and which companies to investigate first.
Jump-Start the Process
The good news is that you do not have to do this alone. Employment recruiters can help you jump-start the process by offering exposure to a myriad of companies and industries. Recruiters are already working directly with hiring managers, and they have first-hand knowledge of what companies are looking for and their growth opportunities.
One big advantage is that job recruiters often have access to jobs not listed with other recruiting firms. Companies can choose to partner with a specific recruiting group or company to offer employment listings directly to the job candidates working with those recruiters. These staffing experts are up to speed on the requirements and values of the company and are a great resource when teaming the right job candidate with a great company.
Insider Knowledge
One of the most frustrating elements about conducting a job search on your own is the lag in time between when you submit your resume and when, or if, you hear back from the company. Months can be spent in this limbo, wasting precious time. A staffing recruiter can help circumvent the process by doing some of the legwork for you. This includes looking for matches between your skills and qualifications and the elements that a company is looking for. Plus, recruiters often have insider knowledge that won't be shared on a traditional job posting. As a new grad, a recruiter can help you establish relationships in a variety of industries.
Your Best Ally
Recruiters can also offer advice on salary ranges, work-from-home opportunities, and a variety of other benefits to help you negotiate like a pro. Even if you don't find the right fit right away, your time working with a recruiter is never wasted. As an employment agency becomes more familiar with your skill set and expectations, they are better able to find a good fit for you in terms of role and company. During this time, you become a part of the agency's network, which can offer an edge over other potential candidates. Remember, it's important to work closely with your employment agency representative, so they are clear on what you're looking for today and in the future.
To learn more about the process of working with Staffing Kansas City and their team of employment staffing experts call now at (913) 663 – 5627 or visit StaffingKansasCity.Com today!