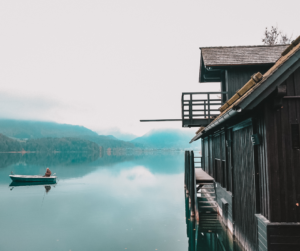 2020 is certainly shaping up to be an interesting year. After months of mandatory shutdowns and a slow ramp back up, unemployment took a dive in May as businesses began to reopen. One month later in June, the unemployment rate dropped to 11.1% with the addition of 4.8 million jobs. This included a rise in jobs in the leisure and hospitality sector, retail, education and health services, according to the U.S. Labor Department. Manufacturing, professional and business services and construction also saw a boost.
Promising Recovery
While the economy is certainly not out of the woods yet, many economists found the beginnings of recovery promising. One thing that could impact this positive turn is the number of furloughed employees who are delaying their return to work. A survey by Dykema Gossett, a national law firm, found businesses that were recalling employees were seeing varying levels of cooperation regarding employees returning to work.
32% seeing employee cooperation
28% experiencing resistance because employees want to continue receiving unemployment
26% noticing hesitation and fear of exposure to COVID-19
Dykema
With a growing number of employers currently phasing in re-opening or poised to do so, further progress will be strongly determined by when and if employees return to work. One thing making return to work less attractive is Federal Pandemic Unemployment Compensation (FPUC) under the CARES act. FPUC allowed employees an additional $600 per week for up to four months through July 31. In some cases, FPUC funds allow employees to make more on unemployment than they do working. Because of this, and the second waive of funds in negotiations, many businesses feel they will not be able to reopen until after the FPUC benefits cease.
Under the CARES Act, employees can quit or refuse a job without "good cause." The "good cause" was expanded to include COVID-19 situations – personal diagnosis, carrying for someone diagnosed in the household, quarantine, caring for children or other family members or a pre-existing situation creating vulnerability. Employees can also refuse to return to businesses that are not in compliance with re-opening guidelines. But fear of contracting COVID-19 is not viewed an acceptable reason to refuse a return to work request.
Other Solutions
Make clear the consequences of unemployment benefits fraud
Improve health, dental and vision benefits, 401K and reimbursement for childcare to offset costs
Remind employee of the number of individuals who do want to be working
Employers with staff who continue to refuse to return to work without "good cause" must follow prescribed documentation and provide clear communication to the employee. In some cases, refusal to return to work can be viewed as voluntary resignation.