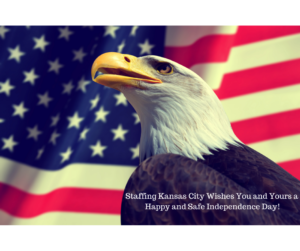 This year marks the return of one of America's favorite holidays, Fourth of July. After many local celebrations were cancelled last year, we're especially looking forward to barbeques and picnics with friends and family and a beautiful display of colorful fireworks over the coming three-day weekend.
The beloved celebration of fireworks on Fourth of July can be traced back to celebrations in the original 13 colonies. The Declaration of Independence of the United States was signed on July 4, 1776. Independence Day did not become a federal holiday until 1870.  However, In 1778, George Washington provided his soldiers a double ration of rum to celebrate the holiday. While much has changed since George Washington's time, the holiday is still a record time for sales of beer and other alcoholic drinks. Don't forget to celebrate responsibly!
To rev up your holiday appetite for celebration early in the day, tune in for the annual Nathan's Famous Hot Dog Eating contest. The contest takes place at Coney Island in Brooklyn, New York.  Last year the Mustard Belt once again went to Joey Chestnut who ate 75 hot dogs and buns in 10 minutes, setting a new world record. On the women's side, Miki Sudo, a seven-time Mustard Belt champion, ate 48.5 hot dogs in 10 minutes. Miki's showing earned her a new women's record holder status.
In addition to other grill-worthy favorites of hamburgers, hot dogs and brats, the holiday is also about pulling out all of the stops to enjoy red, white and blue-themed foods and drinks to further enhance the holiday spirit.
Those of us at Staffing Kansas City are looking forward to time with friends and family at the lake and in the backyard. After some fun and games, we'll anxiously be awaiting the darkening of the evening skies for the start of the fireworks and music to begin.
From all of us at Staffing Kansas City, we wish you a safe and happy Fourth of July!