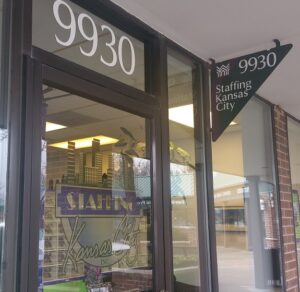 Continuing instability in the current environment will create a boon for contract workers in 2023. Globally, the gig economy is expected to grow at $873 billion in 2028, up from $355 billion in 2021. The hiring of contract workers versus permanent workers can offer a less expensive and flexible option with reduced tax obligations and benefits costs.
A recent talent blog from LinkedIn predicted gig work will rise with continuing economic uncertainty, rising labor costs and difficulty in hiring. Calls for work-life flexibility that rose during the pandemic are yet another reason for the rising demand for temporary work options. LinkedIn's Future of Recruiting report found listings for contract jobs jumped 26% when comparing May to November 2022 to the same period in 2021. In contrast, full-time roles grew only 6%. As a result, a third of corporate recruiting professionals predict their organizations will invest more in staffing and executive recruiters, according to the report.
"If you're a job recruiting leader in 2023 and you don't have a decent mix of contingent talent, you'll be more risk-exposed to whatever the future brings – good and bad," said Stephen Lochhead, senior vice president of global talent acquisition at Expedia Group. "You need some elasticity, so you can flex up or down, as needed."
Applying Quiet Hiring
Quiet Hiring, the filling of open positions by redeploying existing employees and tapping contractor assistance, is also boosting the call for contractors as employers seek to cut costs and navigate internal skills gaps. Contractors can fill in on short-term assignments while still allowing an employer to remain within budget. They also bring with them a depth of experience, which offers a beneficial edge to organizations in these times of rapid change.
Such an arrangement is also viewed as beneficial by the rising number of workers who do not want to tie their earning potential to just one company. Contracting with more than one organization allows employees to spread out their risk.
"Often a hiring manager is knee-jerked into thinking that when someone leaves, they need to hire a permanent replacement," Lochhead said. "For some hard-to-fill roles, there might be a really different way of thinking about this. Organizations that have their doors open to both contingent and permanent workers will make the most of the opportunities out there in the market."
Balancing Benefits
Offering an open door to both will create new concerns, too. Organizations using contractors must determine how much access to data they will offer temp employees. A mix of contractors and full-time employees can also influence the day-to-day environment. Such a dynamic often gives rise to contractors being treated as second-class citizens, doing the work with none of the benefits of their full-time colleagues.
One easy solution is to extend some of the same benefits full-time employees receive such as access to cafeterias, gyms, and employee parking lots to contractors. The cost of doing so is minimal and can benefit team development. Contact Staffing Kansas City to see if hiring contractors could benefit your organization.