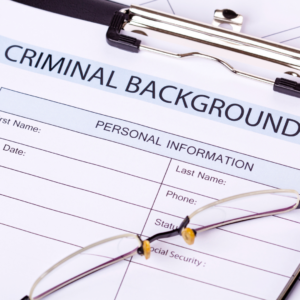 Curious about the statute of limitations on criminal background checks? In January, the U.S. District Court for the District of New Jersey held in Ramos v. Walmart, Inc. that Pennsylvania plaintiffs have up to six years to file claims against employers for improper use of criminal history under Pennsylvania's Criminal History Record Information Act (CHRIA), according to an article from McGuireWoods LLP.
In the case, the plaintiffs alleged violation of the CHRIA because they declined to hire them based on a criminal history deemed unrelated to the plaintiff's suitability for employment. This led to advocating for a six-year discovery period based on Pennsylvania's six-year catchall statute of limitation. The statute is applicable to any action that is not "subject to another limitation … not excluded from the application of a period of limitation [.] 42 Pa. C.S.A. § 5527(b). Walmart argued that the state's two-year statute of limitations for tortious conduct should apply.
This argument was rejected saying that the CHRIA exclusively concerned tortious conduct, finding that "plaintiffs may bring claims [under the CHRIA] analogous to various Pennsylvania common law causes of action, more than simply those sounding in tort." Another case, Taha v. Bucks County Pennsylvania, similarly applied a six-year statute of limitations by the U.S. District Court for the Eastern District of Pennsylvania.
McGuireWoods LLC points out that these cases should serve as a reminder to employers that the CHRIA provides that "felony and misdemeanor convictions may be considered by the employer only to the extent to which they related to the applicant's suitability for employment in the position for which he has applied." They continued saying, 18 Pa. C.S.A. § 9125(b) The CHRIA does not specify how an employer should decide whether a conviction is "related" to an applicant's suitability for employment. The CHRIA, like the Federal Fair Credit Reporting Act, also includes procedural notification requirements if an employer makes an adverse employment decision based on a criminal background check.
Lawsuits such as this were previously considered to be rare but are receiving increased scrutiny from the Equal Employment Opportunity Commission and state legislators. Successful CHRIA can recover actual damages and the broad language of the CHRIA makes it a popular target. In the Taha case, a jury awarded approximately $68 million. The decision of the Ramos case will only serve to strengthen such incentives. McGuireWoods LLC recommends employers monitor developments in this area and adjust their background check process accordingly.