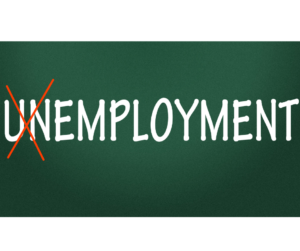 News of the extension of federal pandemic unemployment compensation until September in Kansas and Missouri could create increased competition for candidates by employers looking to hire in the coming months on both sides of the State Line.
The American Rescue Plan Act (ARPA) offers an additional $300 per week and makes the initial $10,200 of unemployment compensation received in 2020 non-taxable in households where income is under $150,000.
Kansas
Changes under ARPA include regular state unemployment insurance with benefits up to 26 weeks. Pandemic Emergency Unemployment Compensation (PEUC) offers benefits lasting up to 53 weeks and Pandemic Unemployment Assistance (PUA) for up to 79 weeks. PEUC, PUA and Federal Pandemic Unemployment Compensation (FPUC) are extended through the week ending Sept. 4, 2021.
The Lost Wages Assistance Program will continue to pay out for weeks owed until Sept. 27, 2021, the program's expiration date. The Kansas Department of Labor will not accept any new applications.
Missouri
Changes for the state under the ARPA act include the extension of FPUC through the week ending Sept. 4, 2021 and extension of PUA and PEUC through Sept. 6, 2021.
Changes in Federal Unemployment Insurance Compensation
Extension of PEUC, PUA, FPUC and Mixed Earners Unemployment Compensation (MEUC) through Sept. 6, 2021
Increase in the amount of time to receive PUA benefits to 79 weeks and 86 weeks in high unemployment states
Extension of PEUC benefits to 53 weeks
Provision of an additional $300 per week to individuals eligible for state unemployment benefits between March 14-Sept. 6, 2021, as part of the FPUC program
Continuation of the $100/week MEUC amount
If you're unemployed and looking for office support, accounting or sales opportunities, please visit Staffing Kansas City to see all open positions.