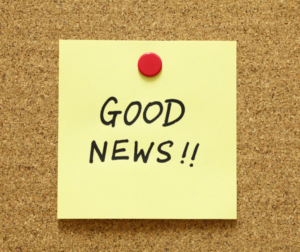 A Flash Survey conducted by Fisher Phillips, a national labor and employment firm, found that despite economic volatility, more than 40% of employers surveyed plan to grow their workforce in 2022. One in four businesses plan to hire additional employees.
Industries Hiring
Professional Employer Organizations (PEO) – 80%
Construction – 53%
Professional Services (50%)
Transportation (50%)
Growing their Workforce
Forty-four percent of employers surveyed plan to grow their workforce throughout the year. Almost as many, 43%, intend to keep hiring at around the same level. Employers who are hiring are divided in their approach with 26% planning to increase hiring decisions and 24% planning to slow hiring for the rest of 2022. Those taking a status quo approach hope to come through economic uncertainty with the same team intact, according to the survey report.
Expectations for new hires will not change as Fisher Phillips found few employers will raise qualifications for new employees. Seventeen percent say they will more closely watch worker performance for the rest of the year.
Making Cuts
Industries planning to shrink or reduce their workforce include automotive (40%), tech (30%), which has seen numerous layoffs already this year, healthcare organizations (25%) and retail (21%). Many organizations also plan to squeeze operations considering some are concerned with a pending recession.
Managing Uncertainty
Identify and remove operational efficiencies (43%)
Cross-train employees across the organization (37%)
Employ tech to reduce labor costs (27%)
Reduce office expenses (26%)
Manage cash flow (8%)
Fisher Phillips also expects employers will use tried-and-true tactics to further reduce expenses such as reducing department budgets (16%), having alternate work schedules (15%), limiting business travel (14%), employing preventative policies and audits to reduce legal expenses and reduce the office footprint (10%). Fisher Phillips does not expect organizations to increase their use of part-time/temp employees, eliminate departments or significantly cut wages.
Employee Assistance
Employers looking to retain employees are offering inventive ways to help employees with rising inflationary woes. This includes matching cost-of-living expenses (30%) and allowing remote work to reduce commuting costs (25%). Some are also increasing resources for mental health services (24%) and offering financial wellness programs and training (21%).
Extra Help
Gas subsidies (10%)
Savings-matching programs (6%)
Short-term employee loans (6%)
Subsidies for mass transit (1%)
If you are one of the many industries growing their workforce, contact Staffing Kansas City for all your employment services, pre-employment human resources services, and employee screening needs.
At Staffing Kansas City, we provide "Personnel Services with a Personal Touch."