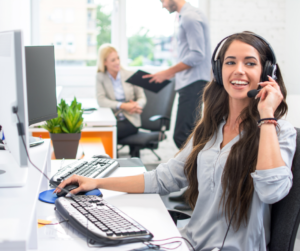 The after-effects of COVID-19 have left many businesses and employers in unknown territory when it comes to hiring. Because of similarities to post-recession markets, we know flexible staffing models will be necessary to keep businesses moving forward the rest of the year and into early 2021.
Stats from the 2007 recession showed growth of temporary jobs far outpaced that of all other hiring categories. Between 2009 – 2013, the number of contract employees represented 15% of all U.S. job growth, growing faster than other employee types.
Flexible Staffing
Flexible staffing using temporary  and contract- to hire workers allows a business to focus on core staff and immediate commitments and needs. By temporarily delaying the need for full-time direct hires, employers of businesses large and small have the flexibility to hire up or down for new projects, overflow work, vacations, reorganizations, and reallocations of work duties among existing staff.
Such flexibility can be especially valuable as employers navigate around the recent return to work initiatives and could provide additional ways to accommodate employees who may or may not be ready to return to work. Working with a staffing recruiter to meet these varied needs is also a way to continue business as usual without the disruptions of a full-time hiring initiative. While full-time staff handle their core duties, temporary and contract-to-hire workers can focus on short-term initiatives.
Quick Onboarding
Because staffing recruiters are always on the lookout for specialized skills, the onboarding of new temporary employees can be quick and efficient. Flexible staffing bypasses traditional direct hire processes, allowing managers to quickly staff up or down depending on the current needs of the business. The influx of new talent can also benefit existing employees who may feel stressed with the need to learn something new. A temporary worker who already possesses such skills can take up the charge and keep things moving forward.
If you are a business contemplating adding temporary workers, it is important to understand those who pursue flexible work are an increasingly skilled group of workers. These individuals seek out this work because they enjoy the flexibility, variety of shorter contracts and the ability to assist on multiple projects across many industries. Temporary workers should be respected for the skill sets they have cultivated and made to feel a part of the work culture whenever possible. Plus, their situation could change, making them a great part- or full-time addition to the team.
Flexible Hiring Advantages
Avoid the disruptive cycle of hire, layoff and hire again
Ability to quickly disband a team when a project is complete
Minimize risks when bringing on new employees
Add flexibility to current operations
Save time and money on the hiring process
When you are ready to consider the benefits of flexible staffing, give us a call. Staffing Kansas City provides "Personnel Services with a Personal Touch".