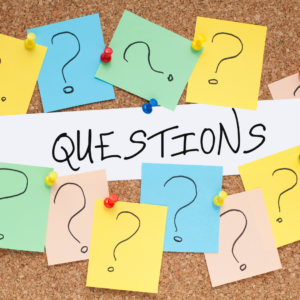 Despite many continuing to enjoy work from home (WFH) opportunities, there are still many uncertainties around work and where it gets done. Both employees and employers remain divided on how things should function. While many workers continue to prefer WFH for its conveniences, the decision or ability to do so is not always straightforward.
A recent Gallup poll found employees are returning to the office but those who do, have more remote work flexibility than ever. 6 in 10 employees want a hybrid arrangement. One-third prefer fully remote and less than 10% want to work onsite. In U.S. work locations with remote-capable jobs, 26% are exclusively remote, 53% are hybrid and 21% are onsite. The polling organization stressed the importance of crafting a long-term hybrid strategy with a clear understanding of the structure of remote work flexibility and knowing what works best for employees.
WFH, On-Site or Hybrid
But an ASA online survey from American Staffing Association Workforce Monitor, conducted by The Harris Poll, highlighted that some employees also see a potential detriment to WFH. Those WFH employees who look to climb the career ladder, and earn raises and bonuses, may not find themselves on equal footing with in-office employees. In-short, being seen in the office may provide an advantage. The U.S. Sentiment online survey found 6 in 10 U.S. adults (56%) believe employees who work exclusively in the office have an advantage over their remote counterparts, especially when it comes to getting raises, earning bonuses and receiving promotions.
The online survey of responses from 1,140 employees found 51% of female employees work fully on-site. This is compared with 44% of men. In the U.S., less than half of U.S. employees report working fully on-site. Additionally, employed parents of children under the age of 18 were more likely to have a hybrid schedule, working remotely and in the office (33% vs. 24%). Employees without younger children are more likely to work on-site full-time (51% vs. 43%).
Added Pressure
Those surveyed by ASA also find themselves under pressure based on their current work situation. Forty-four percent feel the need to work even during their time off. Another 44% would consider taking a pay cut if it meant greater freedom to work remotely. These desires are also coupled with economic uncertainty with 40% worried about a layoff in the next six months.
Gallup found that when remote-capable employees don't work in their preferred location, there is a greater desire to leave the organization, a higher burnout and lower employee engagement. Onsite employees who have a job that is not remote-capable have the lowest engagement. Six in 10 exclusively remote employees say they are extremely likely to search for employment elsewhere if they are not allowed remote flexibility, according to Gallup.
"How, when and where work will get done is still an open question," said Richard Wahlquist, president and CEO, American Staffing Association. "Employers are trying to determine how hybrid and remote work affects productivity. And employees are trying to determine how the rise of remote and hybrid work is going to affect their career, especially now that they're contending with economic uncertainty. One thing that is certain is that hybrid and remote work are here to stay for significant numbers of employees whose work could be done from home. For those workers who have jobs that require in-person work, the challenge for all employers is to create and maintain employee-centric organizations that embrace workplace and work schedule flexibility; equal opportunity for advancement; and open dialogue with employees about their needs, desires and concerns."
Customized Approach
With an ongoing lack of consensus, it is likely employees will need to continue to navigate this situation alone, working with their manager to develop a customized approach – one that works for their life and the needs of their employer.