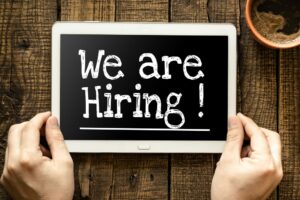 Say the words temp job to the average person, and you are bound to get a reaction. Unfairly, people who choose to pursue temporary jobs have often been incorrectly viewed as "less-than" the worth of a full-time employee. That mindset is changing as temporary work continues to provide a safety net for workers across the U.S., according to a survey of 1,749 temporary workers by PeopleReady, a Tacoma, Washington-based temporary employment agency.
Just over half of those surveyed chose to take a temporary job as the result of a job loss for themselves or someone in their household. One of the many reasons for taking temp work included having difficulty in finding a full-time permanent job (67%). 79% said a temporary job has helped them maintain household budgets (rent/mortgage, utility bills, groceries, car payments and other cost-of-living expenses) since the economic downturn.
On the Flip Slide
As a result of more people working, the number of Americans filing new claims for unemployment fell to a 7-month low in November. Despite high employment numbers, levels remained above the peak of 665,000 during the 2007-2009 Great Recession. The labor market is not expected to move back toward full employment before 2023.
In the meantime, employers continue to cite difficulty in recruiting and filling jobs at their company, according to a survey of 1,005 hiring experts by Express Employment Professionals, a North American staffing agency. The survey said the hiring process can take up to three weeks, and 40% have open jobs that cannot be filled with qualified candidates.
Hiring Hiccups
Lack of hard skills (38%)
Lack of soft skills (34%)
Lack of applicants (27%)
Lack of willingness to work needed hours (21%)
Lack of agreement on pay (21%), geographic location (17%) and negative company reputation (14%)
Forward Momentum
With the end of the year quickly approaching, many wonder what will be next on the job front. Limitations resulting from the pandemic and the possibility of another economic stimulus create unanswered questions regarding the job outlook in 2021.
To keep things moving forward, it will take a collective effort to rebuild the fragile economy. Throughout the rest of 2020 and into 2021, the creation of temporary positions can be a win-win situation for businesses and employees. Temporary employment can help businesses continue to move forward while allowing workers an economic rebound toward more steady employment.