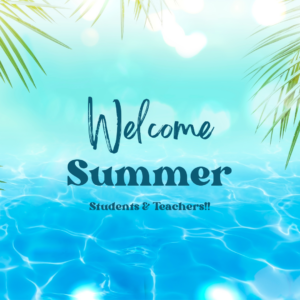 The pursuit of something new has the potential to open incredible opportunities for growth and exploration. When it comes to hiring, this mindset contains benefits for business owners and job candidates alike. And the summer months can generate high quality hires. This includes students and teachers who are looking to secure a short-term contract or part-time summer job in between semesters or school terms.
For employers, this could include coverage during employee summer vacations or earmarking extra assistance for special projects and long to-do lists. Welcoming one of these new hires can also infuse an organization with new knowledge and curiosity that could reinvigorate the status quo. Best of all, these teachers and students are open to learning new things and having new experiences.
Build Relationships
Another common benefit for both employment candidates and employers are that both the employer and the candidate can try things out without making a long-term commitment. An employer has the benefit of seeing the new hire in action while the employee has an opportunity to highlight their many talents, all within a limited period.
Best of all, these experiences offer a chance to turn into something good in the long term, too. This summer's part-time or contract employee could easily become a full-time employee in the future. Over the years, the job recruiters at Staffing Kansas City have had the pleasure of seeing hundreds of these short-term assignments turn into a permanent role, benefiting both the candidate and the employer.
Act Now!
Remember the summer hiring season is brief, and May is the perfect time to get a jump on your competition. Contact the recruiting team at Staffing Kansas City to learn more about students and teachers from throughout the metro who are looking for a great summer job.
Let us do the hiring for you!  We can cut your hiring time significantly by identifying the top two to three candidates for your specific office support needs.   Plus, Staffing Kansas City is recruiting 24/7 for top talent in the Kansas City area. Contact us today to learn more about contract-to-hire and direct hire positions at Staffing Kansas City.