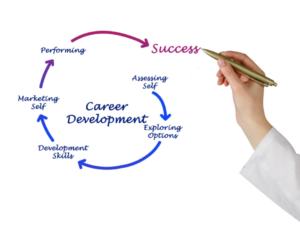 When it comes to attracting and retaining talent in the workplace, job training still ranks as highly important to both potential job seekers and current employees. A statistic from the American Staffing Association (ASA) found 80% of employed U.S. adults see professional development and training options as an important consideration for accepting a new job. This is a viewpoint shared consistently across the generations.
Baby Boomers – 79%
Gen X – 79%
Millennials – 84%
Gen Z – 70%
Unfortunately, only 39% of employees surveyed say their current employer is assisting them with gaining or improving new work skills, according to a poll conducted by The Harris Poll for the American Staffing Association Workforce Monitor online survey. (Oct. 28-Nov. 1, 2021)
There is also a discrepancy among the generations when it comes to receiving the job skills and training needed to progress in their careers. Among Baby Boomers, just 31% are receiving assistance with skills training, 33% among Gen X, 50% among Millennials and 37% among Gen Z, the youngest demographic in the workforce.
Cost of Automation
The desire for continuous job skill improvement could have its roots in fears regarding the effects of automation. The same study found more than one-third of those surveyed worry automation could impact their role and lead to its elimination. This was true among 49% of Hispanic/Latino employees, 35% of Black/African American employees and 33% of White employees.
Automation taken on during the pandemic has prompted additional employees to question the stability of their job position. 52% of Millennial employees see automation as a potential impact to job security. This is a view also taken by 40% of Gen Z employees, 30% of Gen X employees, and 20% of Baby Boomer employees.
Competitive Edge
Dedication to regular skills training could be a good way to become an employer of choice. "For employers looking for an edge in 2022, investing in job training and career development could make the difference in competing in the war for talent," said Richard Wahlquist, president and CEO, ASA. "Employees are looking to employers to provide the job training they need to elevate their careers. During the Great Resignation, if an employer is not willing to train and upskill its workforce, those employees may begin to look for an employer that will."