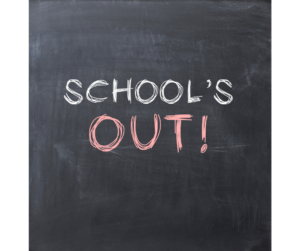 With the end of the school year just a couple of short weeks away, it is time to ask if you have got a summer job lined up. If not, it is time to get moving! Summer's short timeframe is a great way to showcase your talents on the job in an industry that is either new to you or that is in alignment with your current path of study.
Building People Skills
A summer job is also a good way to get a jump on rebuilding critical people skills that have been in hibernation after many months of living in a primarily online/virtual environment at home and at school. In fact, summer work offers a great way to keep learning throughout the year, allowing you to build skills that will look great on a resume as well as benefit you when you return to school.
Professional Assistance
One of the best things about having a full- or part-time summer job is that these short-term engagements can be a great way to meet new people, experience new ideas and gather new skills that are rarely listed on a job application. To make the most of the summer experience and skills you have learned to date, consider the benefits of working with a staffing recruiter.
Trained to connect job seekers with open positions, a staffing recruiter can help you cut through the clutter of submitting resumes and applications to a generic job board or email address. By working directly with a staffing recruiter, you will have the benefit of professional assistance from someone who is ready to learn about you and your talents before finding a match to an existing opening. Staffing recruiters work closely with individuals and companies that are looking to hire, so they are constantly on the lookout for new talent and skill sets.
Apply Now
A staffing recruiter can help you find a full- or part-time job that complements your existing skill sets and builds soft skills in a way that will provide important real-world experience today and in the future. From there, you are on your way toward building a professional network that you can grow over time. To learn more about working with a Staffing Kansas City employment recruiter, submit your information online here, and one of our experts will contact you about possible job opportunities!