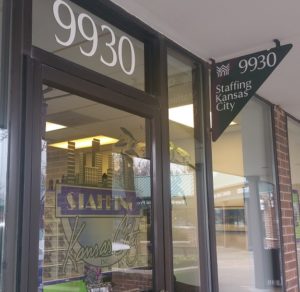 Three months ago, the world essentially came to a screeching halt. Life as we know it was boiled down to the essential and the rest was put on hold. As the world shifted inward, this resulted in concerns about health and wellness as well as economic questions. For new graduates, the economic outcomes have introduced a new level of unexpected employment insecurity.
But it is not all bad news. Instead it's a time to consider a new approach. Staffing agencies and job recruiters are here to help a variety of job seekers, including new graduates, navigate the uncharted waters of the employment search.
Small Company vs Large
There are changes resulting from the work-from-home orders, but essential businesses continue to hire, and additional non-essential businesses are coming back every day. As times and needs evolve, the roles for hire might look slightly different than they did several months ago. It all depends on what's needed by the company and its customers.
During these transitional times, it can pay to keep all options open. If you had your sights set on employment with one of the many big companies in town post-graduation, do not rule out the option of working with a smaller company. Beginning your career at a smaller company can provide an advantageous track for more hands-on experience and more control over your career path.
Versatility Builds Experience
Without as many layers of bureaucracy in place, a smaller company can feel like a fast track to take more responsibility and project ownership, which has the potential to translate into more visibility on the job. In a smaller organization, new hires are also likely to know more of their peers and as a result have additional opportunity to showcase skills and demonstrate personal working style.
Based on the number of employees, a new hire will likely take on additional roles beyond the one hired for. This offers the potential to learn new roles. Another positive is this versatility builds experience as a generalist, someone possessing experience in many areas. Generalists are increasingly in demand as companies look to build cross-functional organizations.
Where to Start
Now is the time to begin assessing what kind of varied skills you can bring to an organization. Secure references, clean up social media accounts, and create an up-to-date resume and LinkedIn profile. Once these steps are in place, it's time to begin the search by reaching out to a staffing recruiter who works directly with companies who are hiring.