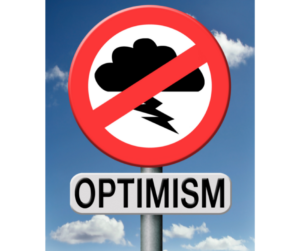 A JPMorgan Chase 2022 Business Leaders Outlook survey that was released recently found small and midsize U.S. companies showing increased optimism. With a stronger sense of how to be competitive, businesses are charting a positive outlook regarding business performance and the broader economic landscape.
Although many continue to grapple with supply chain issues and cost-related, macroeconomic challenges, 83% of midsize and 71% of small businesses are optimistic about their 2022 performance. This is up 6% and 8% from last year, respectively. The outlook of industry performance and local, national, and global economic elements is also looking up.
"Businesses have been key accelerators of the continued economic recovery through their resolve and ingenuity in finding new ways to deliver products and services to their customers," said Jim Glassman, head economist, JPMorgan Chase Commercial Banking. "They now have a stronger sense of how to remain competitive in the current economic landscape, which should allow them to build on last year's momentum."
Showing Grit and Resiliency
With revenue and sales growth anticipated to be high, more than 4 in 10 of those surveyed shared they will have an increase in credit needs. This is the highest percentage since 2018. Despite the ongoing difficulties related to the pandemic, 53% of business operate at least at the same capacity as the organization did pre-pandemic. 31% are running at greater than pre-pandemic levels.
Even better, 70% saw profits return to or exceed pre-pandemic levels. This revitalization in productivity of pre-pandemic levels is attributed to the growth 9 out of 10 midsize businesses expect to achieve in 2022. This expansion will take place into new markets/geographies, through product and service diversification/innovation and more consumer demand.
Challenges for Small Businesses
Economic uncertainty
Inflation
Shifting consumer habits because of COVID-19
Challenges for Midsize Businesses
Labor shortages
Supply chain issues
Higher cost of doing business
Next Steps
With confidence improving, businesses will need to remain flexible, resilient, and patient. Supply chain issues will continue to plague businesses with bottlenecks and rising costs throughout 2022. In some cases, this may include the need to look for suppliers outside the usual channels.
To attract and retain business, 2022 may also be a suitable time to examine an organization's environmental, social and governance (ESG) factors. Increasingly a core element of one's mission and culture, ESG efforts can enhance a culture and assist with employee retention and job recruitment.