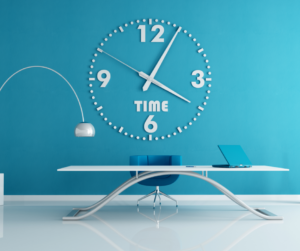 A new study from Ketchum The New Essentials: Working Lessons from a Year in the Pandemic poses an interesting concept. Rather than returning to work, employees are looking to redefine work. Although 7 in 10 U.S. employees cited a preference to stay in their current job, those employees are looking for a shorter, 4-day work week (29%), health benefits (46%) and more workplace flexibility (46%). An additional 24% would like to see mental health programs as part of their benefits, and 26% of self-identified frontline workers want this benefit.
These new essentials are part of a re-examination of what employees want and need one year since the beginning of the pandemic.
"The COVID-19 pandemic forever altered the relationship between employer and employee," said Tamara Norman, partner and managing director of Ketchum's Employee Communications & Engagement Specialty. "Looking forward, it's not about a 'return to work' – many people never stopped working and many are working harder than ever. The big change is the evolving concept of workplace and how employees experience the company, no matter where they are. Employers need to ask: What are the new essential elements of an employee experience?"
New Essentials, not Replacement Benefits
Health insurance benefits
Salary
Paid time off
Employee's physical and mental health
Feeling safe at work
Employers who do the right thing
Balancing WFH
With close to half (47%) of employed Americans citing burnout at higher levels than at the beginning of the pandemic, it will be important for employers to assist with the struggles of work from home (WFH), including balancing school and work commitments and finding a break from work while at home.
Benefits of WFM find 60% of remote workers feeling they are more effective at their job, and 66% would like to continue working from home even after it is safe to return to the office. One WFH stressor that employees could forever do without is video calls. 49% of those who work remotely said they would go back to the office if it meant the end of video call meetings.
Frontline Findings
Despite the incredible burden on frontline workers, 57% said they feel more appreciated at work by the public, compared with the beginning of the pandemic. This group also found the circumstances of the pandemic have made them more empathetic to their colleagues.
"Employed Americans are feeling more stressed now than they were before the pandemic due to the absence of social contact, the inability to move about freely in the work place and the claustrophobia that develops from being in the same place all day long," said psychologist Patricia Raskin, Ph.D., Professor Emerita at Teachers College, Columbia University.
Navigating What's Next
Adoption of the COVID-19 vaccine is uneven among U.S. employees with 19% of frontline workers vaccinated at the time of the survey. 26% say the vaccine is not a priority for them, and 15% of workers overall say they do not plan to be vaccinated or do not know their plan.
With change being the norm, employers will need to be on their collective toes when it comes to reimagining the new essentials of the employee experience. Easing of COVID-related uncertainty will soon find more people feeling comfortable with switching jobs, according to the report, creating the very real possibility of talent wars soon.