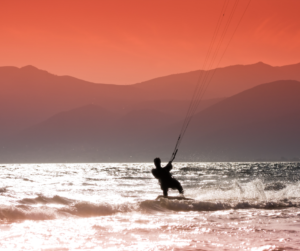 When most business owners hear the term staffing agency, they think of it from the perspective of a job seeker: employ people.  While such a description is accurate, what is less commonly known is that staffing agencies also provide a variety of staffing and HR services to a wide range of business clients. Some of these scenarios might be providing recruiting and human resources offerings for a company that does not have an HR person or assisting with recruitment for a business without the bandwidth for a lengthy hiring process.
Other business owners work with an established staffing agency to augment their own hiring. For instance, a staffing recruiter will work with a hiring manager to determine the needs of an upcoming job opening. The recruiter will handle the job listing, review of applicants and initial interviews before providing the client with several qualified candidates to consider.
Personal Advisor
Because recruiters are always on the lookout for qualified candidates, they are a time-saving resource for finding the right person for the position. Staffing recruiters also assist with advising on a variety of payroll and personnel situations for small HR departments.
Wondering about the cost of working with a staffing agency? It is less expensive than you might think when you consider the cost associated with running job listings, time spent screening applications and resumes and checking on the references and backgrounds of each candidate. Not yet convinced? Consider this scenario from the perspective of a manager's salary. Time spent on the hiring process is time that manager cannot spend on their regular work for the business. Working with a staffing agency can also relieve the client company of the burden of unemployment and payroll taxes, worker's comp and healthcare costs.
Here are a few questions to ask when engaging with a staffing agency:
Do you talk to the same people?
Do they know you, your company, and your culture?
Does the staffing agency have a proven track record for delivering great service and great candidates?
Does your recruiter hear/understand your needs?
Will they be able to solve your problems?
Do they make working with them a simple process?
Personalized Approach
The staffing recruiter is a business's go-to  employment partner. Businesses who work with a staffing agency are offer a range of cost-efficient benefits designed to only have the most qualified candidates in front of the hiring manager. At Staffing Kansas City, we provide always-on recruiting designed to save our clients time and money with a guaranteed result. And as our company motto states, we offer "Personnel Services with a Personal Touch".