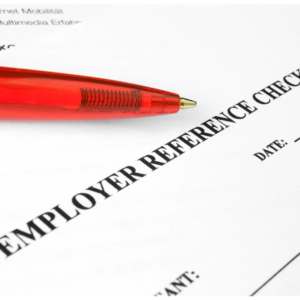 Pre-employment background checks are a common tool employers use when considering a prospective employee during hiring. This process can help employers make a more-informed decision and to combat job candidate fraud.
The screening process varies greatly with a number of variables and restrictions unique to each state, city, industry and employer. A background check could also vary in terms of vigor based on whether the job is working with children, or if the position requires a particular level of security for the role.
Common Pre-Employment Background Checks
Education, professional licenses and certifications
Prior employment
Personal references
Criminal history
Cautions and Restrictions
An article from Lexology.com cautioned that despite commonality of use, there are a growing number of federal, state and local laws that regulate and limit pre-employment background checks because of perceived unfair or illegal treatment. The writers of the Lexology article offered some smart tips for mitigating legal risk when considering a background check on a potential job candidate.
The Fair Credit Reporting Act (FCRA) and Title VII of the Civil Rights Act of 1964 govern pre-employment background checks at the federal level. The FCRA restricts what information can be retrieved and issued by a credit reporting agency along with the information used in hiring decisions. Protected characteristics under Title VII include race, color, national origin, sex, religion, disability, genetic information and age. Criminal history is not included as a protected characteristic of Title VII.
Know the Guidelines
To further complicate matters, federal laws are only a starting point. State and local laws create other restrictions on the process. Additionally, checks on education, references and non-criminal background activity are usually left to the employer and must be applied equally to all candidates to avoid discrimination claims.
Employers especially need to be careful of denying employment based on criminal history as part of a discrimination claim, which could violate Title VII. Criminal history background checks are often highly regulated. There could also be a "ban the box" law that removes any questions asking if an applicant has a history of criminal activity. Some states look at criminal history prior to an interview while other states wait until making a conditional offer of employment.
Employers must give written notice of the intent to run a background check and provide the job candidate with the results of the check. This is to allow the job candidate time to review the report and dispute any inaccuracies.
Because background checks are still an important part of the hiring process, it can be helpful to collaborate with a recruiter who is familiar with the laws in your state. Additionally, it's important to review and evaluate your company's current procedure for background checks and compliance policies.
Pre-employment background checks are one of Staffing Kansas City's many client services. Our recruiters conduct background checks for direct hire, contract, and contract-to-hire candidates.