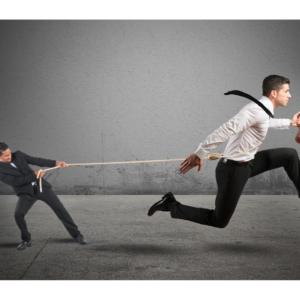 After the last couple of years being a job candidate's market, it won't come as much of a surprise that one in three employees are planning to look for a new job in 2023. In view of rising economic uncertainty, 80% do not feel secure financially or professionally while 63% are finding a need to work to live and 42% of those surveyed don't see work as their first priority.
The iCIMS 2023 Workforce Report found fears of the unknown continue to create a culture of change. Within those thirds are the one-third of those surveyed who plan to stay put and dig into their current job. This commitment includes the willingness to take on more hours and additional responsibilities. Though that does not mean workers are clear on the best way to progress in their career and advance internally within the organization.
Stay or Go
The confusion felt by employees continues to be exacerbated by inflationary woes and a range of uncertainties. This is also reflected in the workplace where companies are trying to balance attracting new employees to expand their workforce and retain employees. In this kind of environment, it's important for employers to emphasize stability and security. For many this will demand a change in hiring and retention, something that has been an ongoing topic over the last few years.
"New demands require employers to modernize their approach to hiring and retaining talent," said Laura Coccaro, Chief People Officer at iCIMS. "We need to help employees take ownership of their careers – ensuring employees have the right skills and are empowered to grow and evolve with your company will be essential in 2023 and beyond. After years of upheaval, the new year provides an opportunity for us to collectively reset and redefine workplace norms, organization structure and processes."
Constructing a New Foundation
Create an equal opportunity playing field – Almost 60% of those surveyed think they're more likely to receive training or learning opportunities in an in-person environment. 41% of Women also believe a promotion is less likely if they work remotely, compared to 32% of men.
Prioritize skills-based growth cultures over office "perks" – 78% of those surveyed see formal training programs as an important part of career decisions, not non-traditional work perks. Place the spotlight and budget on boosting talent internally.
Examine DEI efforts – More than half, 60%, won't see DEI initiatives in practice at their workplace. Create a workplace culture built on a foundation of belonging and feeling valued.