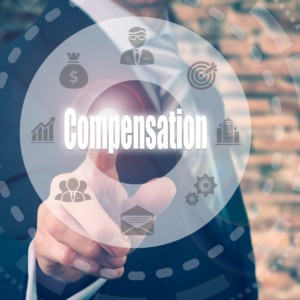 Rapid changes in the market, a rising threshold for minimum wage, and retention woes have been front and center for businesses in 2022. In response to a continuing job candidate's labor market, employers took steps to improve compensation in 2022. During the year, more than three out of four employers (78%) raised base salaries at close to twice the rate of other total rewards, according to Gallagher's 2022 U.S. Career Wellbeing report.
In a time when turnover is high and people are looking to improve their career and compensation, companies are in a tight spot. How can they align the growth of the business with the career goals of its employees? The Career Wellness report looked at questions about the metrics needed to measure employee engagement, how salary structures look at other organizations, and why career advancement is critical to retain talent.
Merit increases (76%) followed by market adjustments (32%) are the top reason for salary increases. One in three employers budgeted for salary range (33%) or internal equity (32%) in FY 2022. The highest pay adjustments were for non-exempt employees at 4.4%, followed by management and other exempt employees 4.0%, and executives at 3.8%. Promotions were another reward. This saw a 0.7-point increase from FY 2021 to an average of 3.8% for FY 2022. 2023 projections are 3.7%.
"Many employers are now paying more for the employees they have and those they want in the midst of price inflation and an extremely competitive labor market," said William F. Ziebell, CEO, Gallagher's Benefits & HR Consulting division. "While compensation is the key bargaining chip when attracting and retaining employees, market-driven increases may bring financial consequences for employers and customers. Higher pay on its own isn't likely to sufficiently and sustainably raise engagement levels or lower turnover rates."
Some employers used variable compensation as a way to avoid long-term costs. This included incentives for executives more than those in exempt and non-exempt roles. Variable compensation is also up from 21.8% in 2021 at 25%. Variable pay for management is up slightly at 13.2%, from 12.5% in FY 2021. Lump sum awards are another option for those employees who have already reached their max salary range.
"Compensation, benefits and flexible policies and practices work better together when they address engagement drives and retention," Ziebell said. "Evaluating the drivers of workforce engagement and retention and understanding how they differ and implementing a supporting strategy is a key component of success. The more they closely align, the more likely they are to support work-life balance. In addition, it creates a more rewarding employee experience, which is a win-win for all."
This informative post is brought to you by Staffing Kansas City, a full-service Kansas City employment agency that provides contract-to-hire, direct hire, and temporary employment placement services.