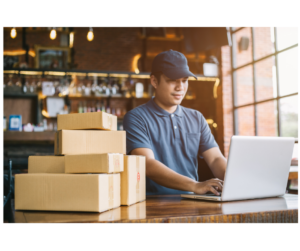 If you are like many of us, you could do with some good news. Last month, that good news came in the form of National Federation of Independent Business's (NFIB) monthly jobs report.
In a survey drawn from NFIB's membership, 51% of small business owners reported hiring or trying to hire in January with plans to fill open positions, adjusted for seasonality, in the next three months. On average, small business owners saw an increase of 0.36 workers per firm over the last couple of months. This is up from one month ago in December at 0.30, a viable two-month performance.
State and Local Restrictions
While many small businesses are moving down the road to recovery, some industries are still finding their efforts restricted by state and local mandates, according to Bill Dunkelberg, NFIB chief economist. He stressed that continuing success toward recovery will depend on two factors: 1) if the economy is open and 2) if consumers return.
Of those surveyed by NFIB, 28% of business owners have job openings for skilled workers and 12% have openings for unskilled labor. This is tempered by the fact that small business employers are still having difficulty finding qualified labor. 90% of those hiring or working to hire reported having few to no qualified applicants for positions in January. This is down two points from December.
To attract more qualified candidates, a net 25% (seasonally adjusted) plan to raise compensation and a net 17% plan to do this in the coming months. A smaller percentage (7%) reported labor costs as a top business problem, a number unchanged from December.