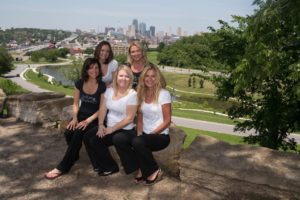 Temporary workers have always played an incredibly important role in businesses. Today, this group of job seekers represents a growing number of specialists who share their skills across a range of industries, making temporary work more than just a short-term role.
The good news is if you are living in the Kansas City metro area, you are central to one of the top cities for temporary work placements. Looking at a span from 2013 to 2018, Kansas City demonstrated a 33% growth rate in temporary jobs. This is just 10% behind the front-runner Raleigh, North Carolina, who had a growth of 43%.
In-demand Temporary Work Placements
customer service representatives
construction workers
administrative professionals
registered nurses
bookkeepers
accounting and auditing clerks
maintenance and repair workers
inspectors and testers
sorters and samplers
truck drivers
machinists
sales representatives and support specialists
IT specialists
Economic slowdowns provide the perfect environment for a rise in temporary work. In the months following the COVID-19 shutdowns, temp workers are proving to be in great demand as many employers pause full-time hiring while they assess their needs for the rest of the year and into 2021.
If you have experienced a lay-off or slow-down in work because of the current economic conditions, a temporary placement can be a great way to bridge the gap economically while networking to find a new position. In some cases, such work can also pave the way to transition into a short-term contract or even a full-time position. Best of all, this is a great way for candidates to gain new skills in a current or new industry.
Over time, temp workers develop an enviable set of specialized soft skills that allow them to quickly assess new situations and get to work quickly and efficiently. From the perspective of a business, temporary workers offer an easy way to staff up or down and can provide assistance to existing employees who may not have the necessary skills or the bandwidth to take on a new skill or role.
To learn more about the benefits of flexible staffing, talk to the job recruiters at Staffing Kansas City.