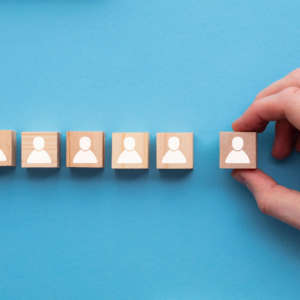 The job recruitment process continues to go through incredible changes. This will likely further accelerate as more organizations consider the possible uses and potential implications of using artificial intelligence (AI) in recruitment. With so much happening, I think it's important to acknowledge that as much as the process has evolved, the need for people within the job recruitment process remains extremely important.
During our many years helping Kansas City employers find great employees, we've seen many changes in the recruiting process as we help client's staff for contract, hybrid and permanent work. This has included the progression from paper to online along with the increased automation of the career search through job sites such as Monster, Indeed and LinkedIn. Throughout this, we've stayed in tune with how our clients want to hire and how candidates want to look for a job.
Engaged Approach
This means that through the years of working with thousands of clients and candidates, we've learned what works and what doesn't. It is how we've built a staffing agency around the concept of "personnel services with a personal touch.­" At Staffing Kansas City, we believe this process begins with the creation of a strong connection between the hiring manager and the staffing firm you employ.
The involvement and engagement of hiring managers in the hiring process is foundational for building stronger employee/manager relationships and teams in the immediate and down the road. For me, this is why people must always remain at the forefront of the recruitment process, particularly as more businesses begin to consider how and if they will integrate AI within their business practices.
Powered by People
Best of all, this doesn't have to be an either/or approach because technology will always be an important tool in job recruitment. For example, AI might be a wonderful way to automate the more mundane processes of recruitment while leaving the evaluation of critical soft skills to the people within your organization. This combination of people and technology could leave recruiters with more time to use their people skills to decide who is the best job candidate for the role. By bringing together the best of people and their use of technology, we generate a powerful toolkit designed to introduce fantastic talent to the hiring managers we work with every day.