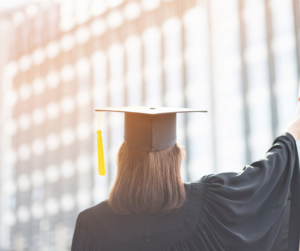 The requirement of a college degree has long been part of the hiring process, but a recent report from EconomicModeling.com is asking the question if that college degree requirement is still necessary. In addition, the February blog from The Burning Glass Institute championed a "degree reset" – substituting degree requirements in a job for specific technical and soft skills. As the report summarized, "Jobs do not require four-year college degrees. Employers do."
The Breakdown
Data from Emsi Burning Glass looked at 51 million job postings dating back to 2014. During this period, authors of the report noted a decrease in employers looking for a post-graduate degree. From 2017 to 2019, a number of middle-skill (46%) and high-skill (37%) occupations reset their education requirements. In lieu of a college degree requirement, postings instead emphasized technical and soft skills.
This line of thinking lies in direct contrast to a hiring/recruiting pattern that became entrenched during the Great Recession where employers chose to raise the bar on educational requirements. During this time, jobs that typically did not require a bachelor's degree now made this as a requirement.
Upward Mobility
With companies still dealing with fallout from the pandemic along with elements of the Great Resignation, the findings from the Burning Glass Institute report could offer hiring managers a way to reevaluate and update current hiring processes. Authors of the report say this trend offers the potential to open 1.4 million jobs and allows both employers and job candidates a new way to both look for employees and employment.
A change in the degree mindset could also widen the playing field for the 64% of working-age adults who don't have an advanced degree, according to the report. The Burning Glass Institute report suggests this change in mindset could offer employers a competitive advantage over other employers who are still demanding a degree. Job candidates applying for these updated positions in turn have greater access to roles that may have been out of reach before.