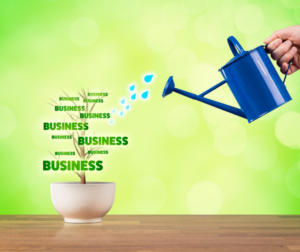 With serious talk of a looming recession, business owners need some good news. That could be coming in the form of a long-term approach toward more positive expectations for growth and revenue, according to a Business Wire article sharing research from Qualtrics, a leader in experience management.
Good and the Bad
Ninety-two percent of C-level executives cite concerns about the impacts of inflation or a recession.
Eighty-three percent of executives expect revenue to increase in the next 12 months.
Collective Efforts
Business executives expect to continue investment in technology and boost efforts to retain employees while also accounting for inflation and ongoing COVID-related business effects through the end of the year. More than half of those surveyed (56%) believe COVID will continue throughout 2022, and 18% expect it to still be an issue in 2023. Thirty-eight percent of executives surveyed view the pandemic as an event responsible for creating fundamental changes in how they conduct business. This stat is slightly lower than last year's 42%.
Other financial considerations include ongoing digital transformations with 73% of executives looking to embrace modernization efforts. Seventy-two percent also intend to increase spending toward staffing retention. Public health also remains a top priority in 2022 for 40%, up 35% from last year.
Short-term Cost Savings
Many executives surveyed shared they planned to use short-term reductions rather than eliminating workforce or creating a smaller real estate footprint, according to the article.
Reducing travel (40%)
Employee perks (40%)
Internal travel (36%)
"During downturns, organizations have to focus intensely on what is important, said Zig Serafin, CEO, Qualtrics. "Amid inflation and tough decisions about spending, the best leaders create a competitive advantage in understanding and swiftly acting on the needs, preferences and interests of their customers and employees."