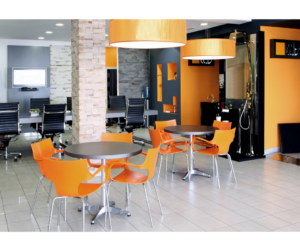 Enhancing the employee experience will be key to helping employers drive post-pandemic success says a new survey from Willis Towers Watson, a global advisory, broking, and solutions company. But many are not yet ready to meet the associated challenges of doing so.
The survey from Willis Towers Watson found nine out of ten employers (94%) plan to look at ways to enhance the employee experience. This is up significantly from pre-pandemic numbers of 54%, indicating employee experience is of growing importance to organizations.
After 16 months of pandemic-related upheaval, survey respondents see the building of a positive employee experience as a method to drive engagement (82%), retain talent (80%), encourage employee wellbeing (79%) and boost productivity (79%). 63% see flexible work arrangements as a good way to boost the employee experience. Although, many expect remote work to drop from 53% to 20% in three years with one-in-four employees choosing hybrid work.
Realizing an extended hybrid policy will require significantly more flexibility from employers, there are many changes in store for those not yet ready. Just over half of those surveyed (52%) are flexible about when and where work is done. 49% are working to reimagine the way work is accomplished and less than one-third (31%) are ready to account for a new workforce profile.
Other Interesting Increases:
Digitalization (73%)
Manager training (61%)
Leadership competencies (54%)
"Whether due to employer actions such as pay reductions and layoffs or because of virtual work and personal hardships for some workers, the pandemic exposed shortfalls in the employee experience at many organizations," said Andy Walker, managing director, Willis Towers Watson. "Enhancing the employee experience has therefore become an imperative for employers, and it's one that will take time and present challenges many are not currently prepared to meet."