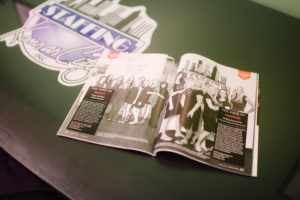 With unemployment at all-time highs, employers looking to hire may find themselves on the receiving end of hundreds of resumes. That number may or may not include candidates with the requested skills and experience. With businesses looking to get up and running in the most safe and efficient ways, now is a great time to consider the time-saving and cost-effective reasons for working with a staffing agency.
Time is Money
With only so many hours in the day, the fees associated with retaining a staffing firm for hiring needs are slight when considering the time required for finding the right hire. With so many unknowns moving forward, do not let a bad in-house hire further complicate the ability of a business to get up and running. The right hire the first time is just one of the many benefits of working with an employment agency like Staffing Kansas City.
Experienced recruiters know how to work closely with both the hiring company and the candidate to ensure the "perfect fit" every time.   When a recruiter is clear on what a client is looking for, there is a good chance they already have a candidate on file who meets the needed requirements. After confirming what the client is looking for, a recruiter only needs a brief phone call or email with the top candidates to confirm a match between skills and environment. At Staffing Kansas City, we pride ourselves on providing "Personnel Services with a Personal Touch".
Working with a staffing agency is also a smart way to control spending. When needing temporary help, clients only pay for the hours they need. This is a great benefit to an employer who is busy and tied up in the day-to-day workings of a business who has less time to devote to a personalized approach. Working with a recruiter enhances the human element, something candidates increasingly look for in their job search, and less of a analytical approach based on numbers and data.
Getting Work Done
Beyond recruiting, an agency like Staffing Kansas City can also assist with other hiring and employee-related elements such as human resources, payroll services, skills testing and background checks. Our experienced staff, collectively has over 80 years experience in the staffing industry.
The work world is experiencing incredible changes. At times like this, it can be helpful to have a partner in the process. The job recruiters at Staffing Kansas City can help you avoid the risk of a less-than perfect hire and missed employment opportunities.