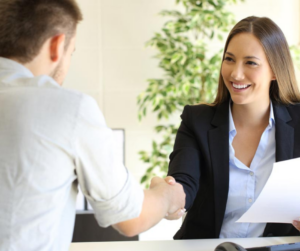 It should come as no surprise that the demand for remote work among employees continues to be at an all-time high. In February 2022, remote jobs received 50% of all applications on LinkedIn, according to a LinkedIn article on talent acquisition. This high number is even though remote jobs represented less than 20% of all paid job postings on the site.
Movements such as The Great Resignation and The Great Reshuffle continue to demonstrate the fervor for remote employment options among job candidates. This comes at a time of simultaneous high demand for jobs that must be performed in-person and a severe lack of interest among candidates in applying.
For employers, these situations could translate into additional pressure to expand remote work policies. It might also mean employees will demand higher pay and better benefits for working in-person.
"Return-to-office plans can carry a dangerous subtext," said Amy Lavoie, former head of strategic development at LinkedIn. "It may look to employees that, while their leaders had prioritized their well-being and safety in the pandemic's first stretch, they're now focusing on business and advancing their own agenda at all costs, leaving employees' concerns in the wake."
With competition for in-person roles particularly high, it is important for companies to have a concise hiring process. If you interview a candidate that fits your criteria and your culture, do not wait to interview more candidates before making a hiring decision. Make the offer now.
As your employment services partner, Staffing Kansas City promises its clients and candidates a hiring experience that focuses on a "win-win-win" for all. Our simple and successful hiring process is backed by a replacement guarantee. Read what employers have to say about their experience working with Staffing Kansas City on our "Client Testimonials" page.