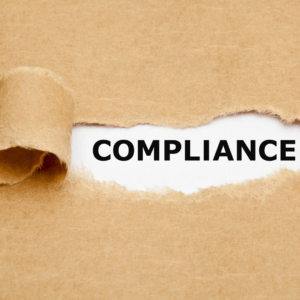 On Oct. 19, the U.S. Equal Employment Opportunity Commission (EEOC) issued a new mandatory poster. The poster is titled: "Know Your Rights: Workplace Discrimination is Illegal." This is the second version of the poster. The Oct. 19 version was revised on Oct. 20, 2022. This poster replaces the previously mandated poster created in 2009 and updated in the "EEO is the Law." 2018 poster.
Updated Version
It is important to note that the EEOC replaced the Oct. 19 version of the mandatory poster one day later on Oct. 20. If you printed and posted the Oct. 19 version, it must be updated with the revised Oct. 20 version.
The poster summarizes the Federal laws that prohibit job discrimination based on race, color, sex (including pregnancy and related conditions, sexual orientation or gender identity), national origin, religion, age (40 and older), equal pay, disability or genetic information (including family history or genetic tests or services), and retaliation for filing a charge, reasonably opposing discrimination, or participating in a discrimination lawsuit, investigation or proceeding.
Make it Accessible
The EEOC recommends posting these in a conspicuous location in the workplace in an area where applicants and employees look for the postings. It is also encouraged to share this poster digitally on websites in a conspicuous location in addition to posting in a physical location. Digital posting is important for those employees who do not have a physical location or who telecommute or work remotely and don't visit the workplace on a regular basis.
Notices must also comply with the Americans with Disabilities Act, which requires notices of Federal laws prohibiting job discrimination are available in a location that is easily accessible to applicants and employees with disabilities that limit one's mobility. For those with disabilities to see or read, notices can be recorded on an audio file or in an electronic format that can be used with screen-reading technology.