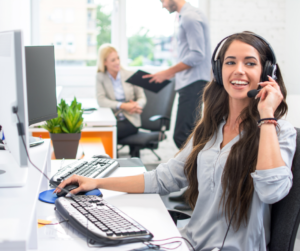 Change is inevitable and many of us continue to deal with some level of change in terms of our work environment. With a growing number of businesses asking employees to return to work, the American Staffing Association (ASA) sought to gauge the satisfaction of pandemic-related return-to-work plans. The ASA's Workforce Monitor online survey found that 79% of employed U.S. adults are satisfied with their employer's plan(s) to return to the office.
Breaking it Down
The online survey conducted by The Harris Poll looked at several categories including office cleanliness protocols (85%), remote/telework policy (82%), communication from employers pertaining to the COVID-19 pandemic (81%) and benefits (80%). The survey found all categories achieving relatively high rankings across the board. The Workforce Monitor online survey found a slightly higher satisfaction rate among men as compared to women. Eight out of ten men being satisfied, compared with seven out of 10 for female respondents. Another difference in rate of satisfaction being among generational demographics. From highest satisfaction to lowest were Baby Boomers (85%), Millennials (82%), Gen X (77%) and Gen Z (62%).
Continuing Measures
Evolving local, state, and national regulations along with individual perspectives and opinions on safety and well-being make it difficult for businesses to implement policies meeting wide-sweeping regulations. While measures to ensure safety of the workforce will slightly differ from organization to organization and location to location, there are several measures that employees indicate being critical to feel safe in the workplace.
Social distancing (53%) – Putting up signs, reducing the number of staff in areas and having a plan for the use of communal areas.
Cleaning (46%) – Standard protocols that will be followed on a daily/weekly or monthly basis.
Testing (44%) – Option of testing available to employees, particularly if a co-worker/peer or their family members test positive.
PPE (44%) – Requirement of masks and/or other personal protective equipment.
Symptom Checks – Regular checking of temperature and/or symptom checklist upon entry to the office or building
While these are all positive steps in the right direction, the report also indicated that 7% of those surveyed say nothing would make them feel safe on the job during the pandemic. This was higher among those in health care (14%) followed by industrial workers (8%), office-clerical and administrative staff (7%), professional-managerial workers (6%) and IT professionals (2%). ASA offers return-safely-back-to-work best practice protocols for employers with a checklist specific to ensuring the safety of temporary and contract workers.
"Worker health, safety and well-being are of the utmost importance to all employers; but are even more top-of-mind as the nation continues to navigate the COVID-19 pandemic and businesses begin to resume traditional work and operations," said Richard Wahlquist, ASA president and chief executive officer.