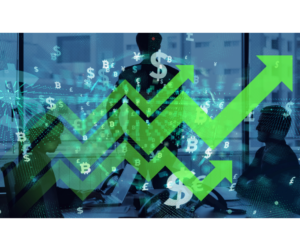 Small business owners have something good to celebrate with the rise of the optimism index in April. Conducted by the National Federation of Independent Business (NFIB), the index rose to 99.8 in April, up 1.6 points from March. This includes an increase of 4.8 points since January.
A seasonally adjusted 31% reported raising compensation while a net 20% plan to raise compensation in the next three months. This increased compensation will be passed on to customers through higher prices.
The positive outlook is also represented by the number of owners who plan to invest in their business as demonstrated through capital expenditures over the next three to six months, an increase of 27%. Those who are making expenditures reported spending on new equipment (42%), acquiring new vehicles (25%) and improving and/or expanding facilities (15%). A net 5% of owners plan inventory investment in the coming months, up one point from March.
The downside to such optimism is many small business owners (44%) still have job postings that cannot be filled. The partially open economy continues to create havoc among both job candidates and hiring managers. Reasons for this include the continuation of pandemic payments and unemployment benefits, which can mean some individuals make more to stay home than work. Others who are ready to return to work still lack the necessary childcare, leaving many women on the sidelines of the labor workforce.
"Small business owners are seeing a growth in sales but are stunted by not having enough workers," said Bill Dunkelberg, NFIB chief economist. "Finding qualified employees remains the biggest challenge for small businesses and is slowing economic growth. Owners are raising compensation, offering bonuses and benefits to attract the right employees."