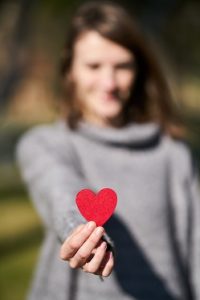 There are times over the last couple of weeks, I have found myself caught up in moments of awe and gratitude. Even while navigating some incredibly unknown times, we still see people looking for ways to personally improve. While the cultivation of a growth mindset is not always easy, it has been incredible to see examples of it all around us as people look for concerted ways to make things better for others. This includes hearing wonderful stories about neighbors helping neighbors and examples of people looking for ways to keep local businesses open.
In the coming weeks, I think this growth mindset will find a new application as people (hopefully) begin to return to work. These have certainly been unprecedented times and everyone's situation and feelings around the pandemic are different. During this transition time, it will be extremely important to understand we will all be going through our own adaptation to a new "normal," personally and professionally. As we make these changes, it will be important to look on family, friends and co-workers with additional patience, compassion and understanding as each person determines how to navigate the new norm.
For example, some will be happy to return to the office and resume schedules. Others may feel fearful about a return or will take longer to adjust back into an office scene. Some employees might feel uncomfortable in large groups while others will welcome the social interactions.
Growth Mindset
No matter where you might stand, the practice of a growth mindset built around the structure of simple, steady changes can be developed. If you are not sure where to start, recall the instructions the flight attendant shares before taking off on any airplane. In the event of an emergency, you must put on your own oxygen mask before helping others. This advice ensures you will be prepared to help when and if needed while also modeling good behavior.
Embracing a growth mindset is another example of positive modeling with the potential to send a powerful message to everyone around you. Without forcing or cajoling, the action demonstrates a way to move forward simply by taking responsibilities for one's own actions.
Increased Understanding
Change never happens overnight and this includes building a growth mindset. Throughout this process it's important to acknowledge things are different. During this time, people may have had an opportunity to assess different elements in their life, and there's a chance priorities may have shifted. Feelings of confusion, anxiety and fear are normal, so allow those around you to cultivate their personal attitude of growth at their own speed. Look for ways to build connections to bring an increased level of understanding to all situations.
As we find and adapt to the new status quo, know that all of us at Staffing Kansas City are here for you and ready to provide "Personnel Services with a Personal Touch".